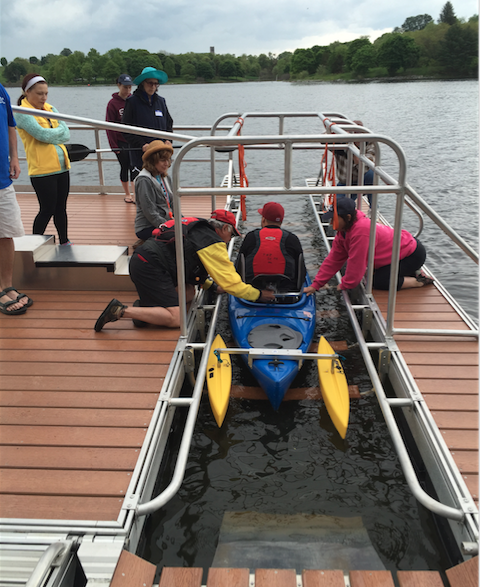 Adaptive Boat Launch, Piers, and Rowing Products
BoardSafe has developed a line of accessible products for the adaptive athlete. These products include an adaptive kayak, canoe and boat launch, accessible piers and floating docks with ADA featurures, as well as adaptive rowing docks for adaptive rowing. The products were developed in conjunction with adaptive athletes and designed to meet their needs. Because adaptive rowers and paddlers had input on the products' proprietary designs, BoardSafe feels that their offering of adaptive boat launches, fishing piers and adaptive row docks are the best performing and highest quality applications on the market. All adaptive products are made with the same best practices, features, engineering, and quality measures ued in all BoardSafe products.  Each adaptive rowing product is specifically designed with the rowers in mind.
Customize your product. If you need an adaptive kayak launch, fising pier or adaptive rowing dock, BoardSafe is able to take their standard designs, engineering and product sizes to build a product that fits your needs. 
Click here to learn more about our adaptive products:
> Adaptive Kayak, Canoe and Boat Launch
> Accessible Fishing Pier & Floating Dock
> Adaptive Rowing Dock
Need Help Fundraising? Read our Best Practices to Fundraising for Your Accessible Project