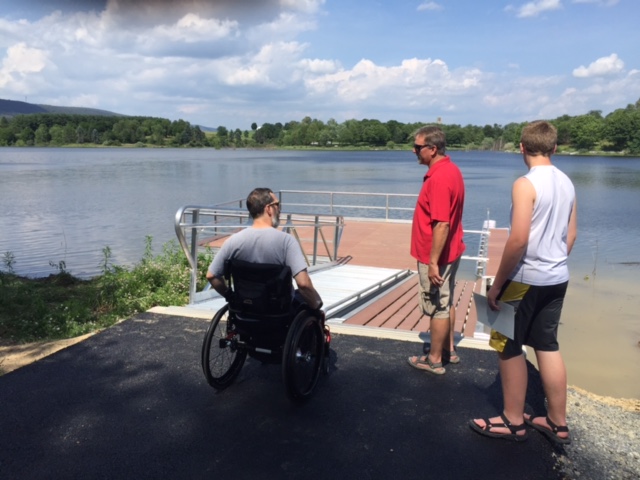 Docks, Piers, Gangways, and Accessories with ADA Features
BoardSafe recognizes the importance of offering equal access to all at marinas, boat launches, piers and other waterfronts. BoardSafe has developed numerous commercial applications for adaptive athletes and products that offer ADA access. These include floating docks, piers, gangways, and other products that have accessibility features similar to buildings and other structures that comply with the American's with Disabilities Act. If you are looking for an ADA accessible or adaptive kayak boat launch for your state or local park, then you are at the right place.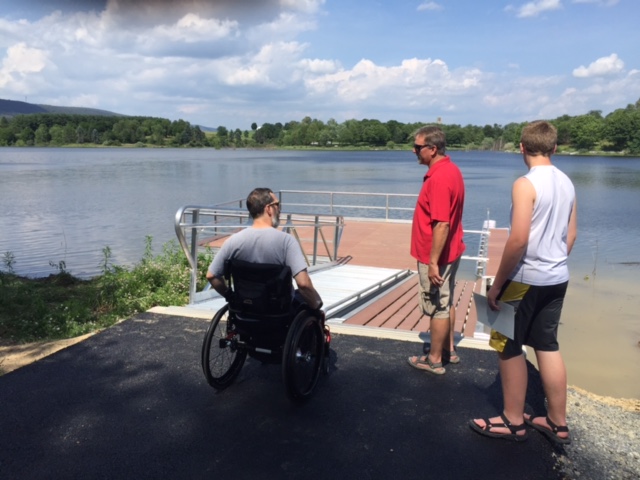 Featured ADA Accessible Kayak / Boat Launch for Adaptive Paddlers:
Adaptive kayak boat launch and ADA floating fishing dock at Leaser Lake in Pennsylvania
Adaptive kayak boat launch and aluminum ADA fishing pier at Friendswood Park in Texas
Click here for articles:
What is an adaptive kayak boat launch?
How an ADA kayak launch protects your boat
What does an ADA kayak boat launch look like?
---
Watch our Playlist of Videos on Adaptive Paddling Products and Projects: