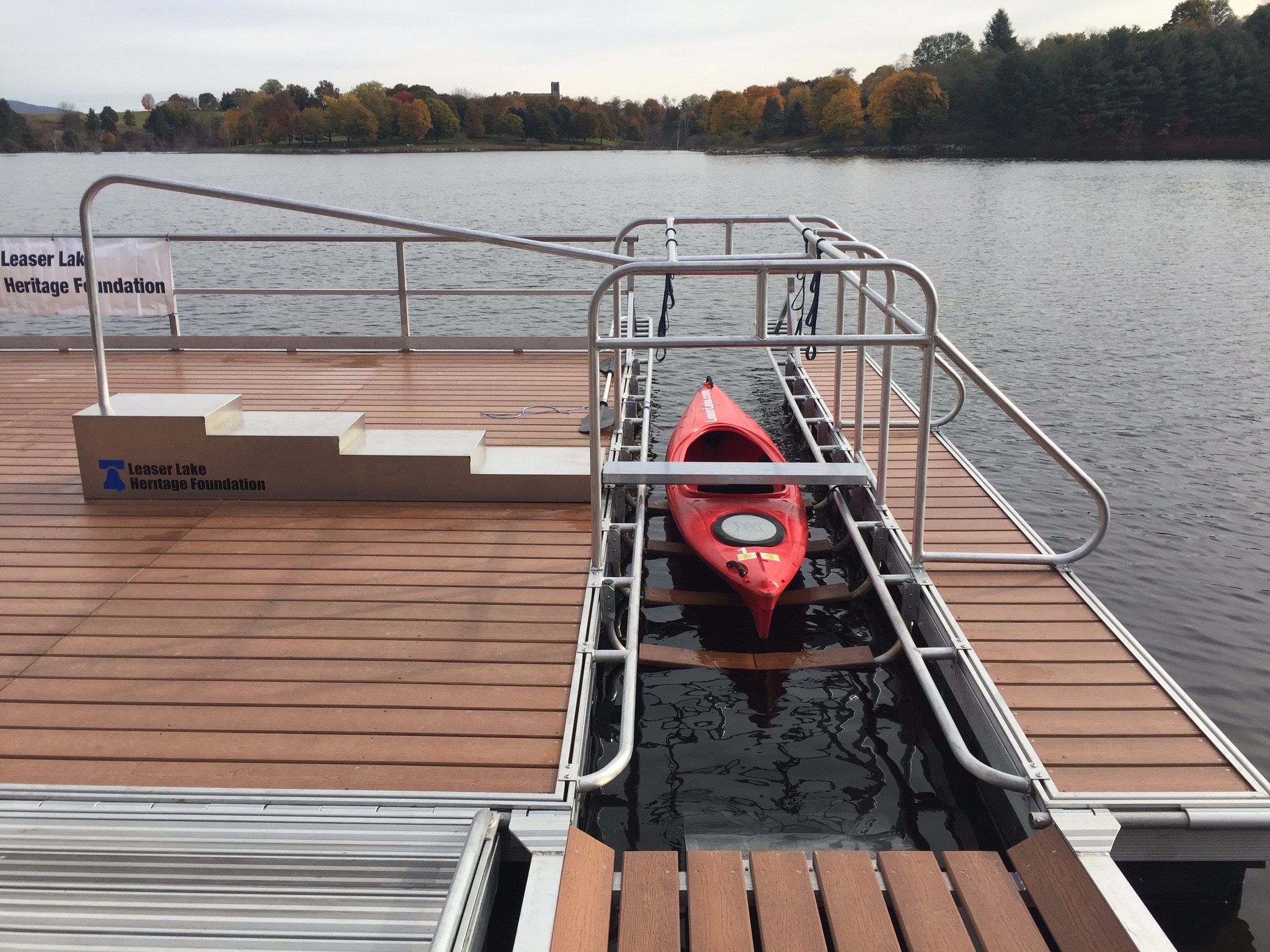 What is an adaptive boat or kayak launch?
Many marinas, rowing centers, and parks, are aware of the growing trend of para-rowing and adaptive rowing. They understand the benefits and freedom that rowing offers. Despite this, they have not encountered or incorporated the facilities that make rowing accessible for athletes in wheelchairs or with physical challenges. Many ask, "What is an adaptive kayak boat launch? What does it look like?"
We at BoardSafe have your answers and can explain what makes an adaptive rowing center or launch ideal for para-rowers. BoardSafe manufacturers rowing products for adaptive boat and kayak launches, as well as aluminum floating docks, piers, gangways, and other accessories with ADA features. It is important to note that ADA (Americans with Disabilities Act) requirements do not apply to gangways and floating docks, but BoardSafe conscientiously developed its adaptive rowing products following ADA accessibility guidelines to best accommodate users.All BoardSafe products are made in the U.S.A. using the finest materials, like marine-grade 6160 aluminum and synthetic wood. Both materials will not absorb solar heat. The synthetic wood will not splinter, and deck boards are attached using a hidden fastening system that provides a smooth surface. Based on feedback from user groups, this is an important design element because wheelchair-bound users cannot risk bruising, cutting, or compromising their bottoms because of the complicated nature of sores and wound care.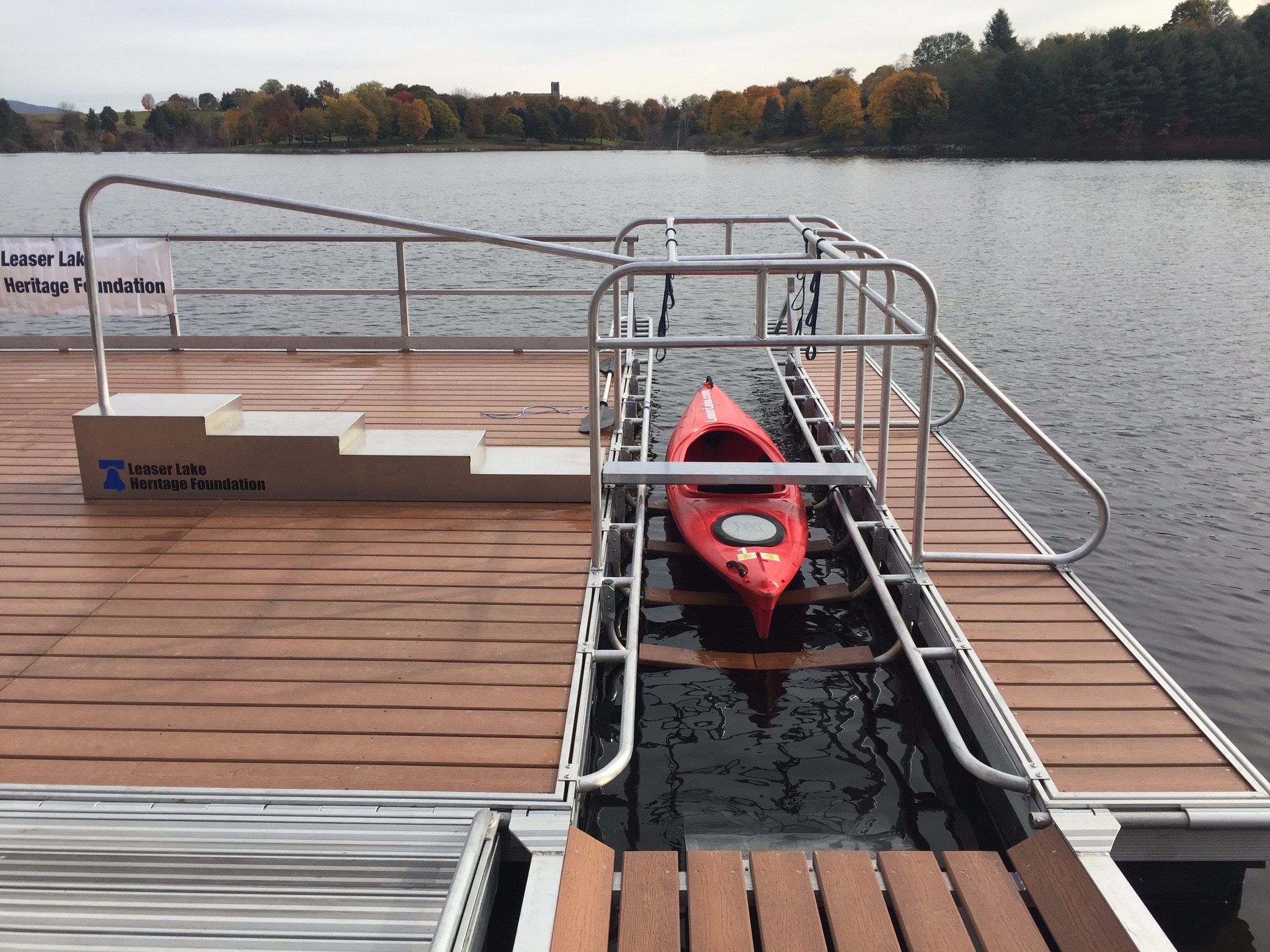 What makes an adaptive kayak boat launch different? Here are some significant, game-changing features:
ADA-compliant 1:12 slope aluminum gangway adjacent to the composite decking boat slide. This design allows for individuals to ease their kayak down the slide while they travel along the gangway.

Aluminum floating dock with boat access. Floating docks are engineered for maximum flotation stabilization considering the size, number, and placement of plastic encapsulated floats. The marine conditions and water movement (tidal waters, rivers, lake ice, etc.) are also considered.

On the floating dock, there is a loading bench that is 16″ high. A group of para-kayakers determined this to be the ideal height to transfer over from a wheelchair. On the loading bench, there are four levels with 4″ rises. Athletes can use the handrail that runs the length of the bench to guide themselves along the bench to the boat. On the last transition, there is a pullout seat that extends out and across the top of the boat. Users can simply slide across the pullout seat, locate themselves directly across the kayak seat and guide themselves into the boat.

Surrounding the kayak is the roll cage, a frame of handrails and hand straps offering the individual numerous gripping options for lowering into the boat.

Supporting the boat in the water is a partially-submerged bracket system to stabilize the kayak.

The floating dock and gangway have a 36″ continuous handrail along the perimeter, consistent with ADA requirements.
To see an adaptive rowing kayak boat launch project, click here. 
BoardSafe manufactures modular products to enable rowing centers to build and customize an adaptive rowing center specific to their needs. Each adaptive rowing project is specifically designed with the rowers in mind. For each project, usage and ecological considerations are unique. BoardSafe uses the best sustainable materials and installation practices to minimize the habitat impact and duration of installation. We encourage you to call BoardSafe to discuss your project at 610-899-0286.