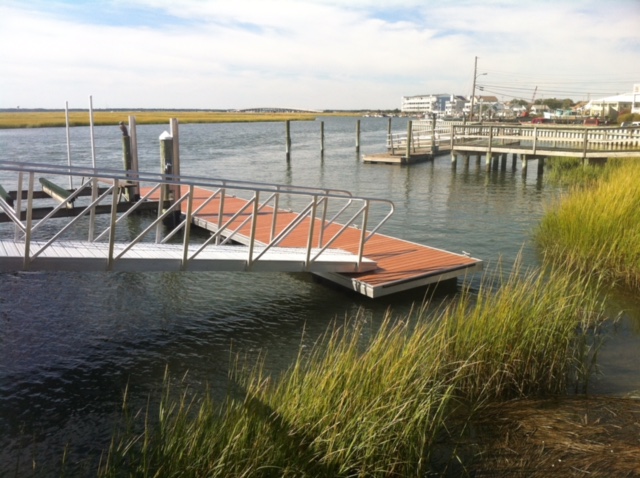 BoardSafe successfully designed, manufactured, and installed another dock system at Wildwood, New Jersey. This project is representative of the many residential projects that BoardSafe does on the East Coast.
Project Particulars:
Custom dock, gangway, and aluminum substrate manufactured by TimberStrong, Inc.

Deck material was NyloDeck "Desert Spice" utilizing TimberStrong, Inc. panelized fastening system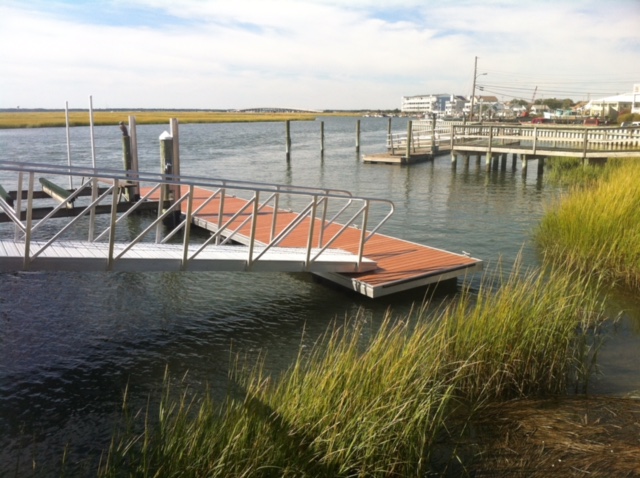 Scott Tihansky, President and CEO of Innovative Marine Solutions, Inc. shared, "IMS had the opportunity to provide a new dock system utilizing NyloDeck material panelized by TimberStrong.  NyloDeck is terrific for salt and fresh water applications due to the nature of the material.  A lot of decking these days contains wood flour, which is not the ideal component in high moisture environments.  NyloDeck contains "zero" wood flour plus it can span 2' centers, which reduces framing expense.  TimberStrong's panelized fastening system allows the decking to be installed 4-5 times faster than traditional fastening methods, which enables projects to be completed in a more timely manner".
Board Safe manufactures aluminum floating docks, piers, and gangways. They have designed and manufactured numerous specialty projects like rowing centers and ADA docks and boat launches. For more information on your rowing center project, marina, commercial or residential docks, call 610-899-0286 or visit https://boardsafedocks.com/.