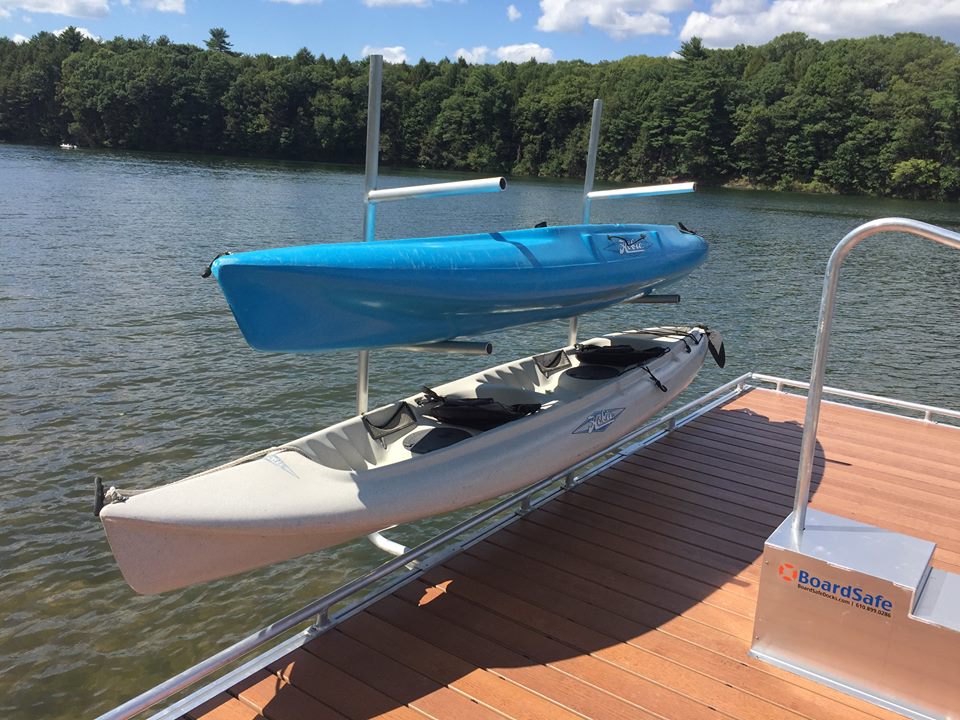 Storing your kayak and paddles or oars is a major consideration that can entail finding a storage area and carting everything back-and-forth. BoardSafe has been providing storage solutions for clubs, teams, schools, parks, rowing centers, marinas. and other water-sport facilities with various needs since 1989.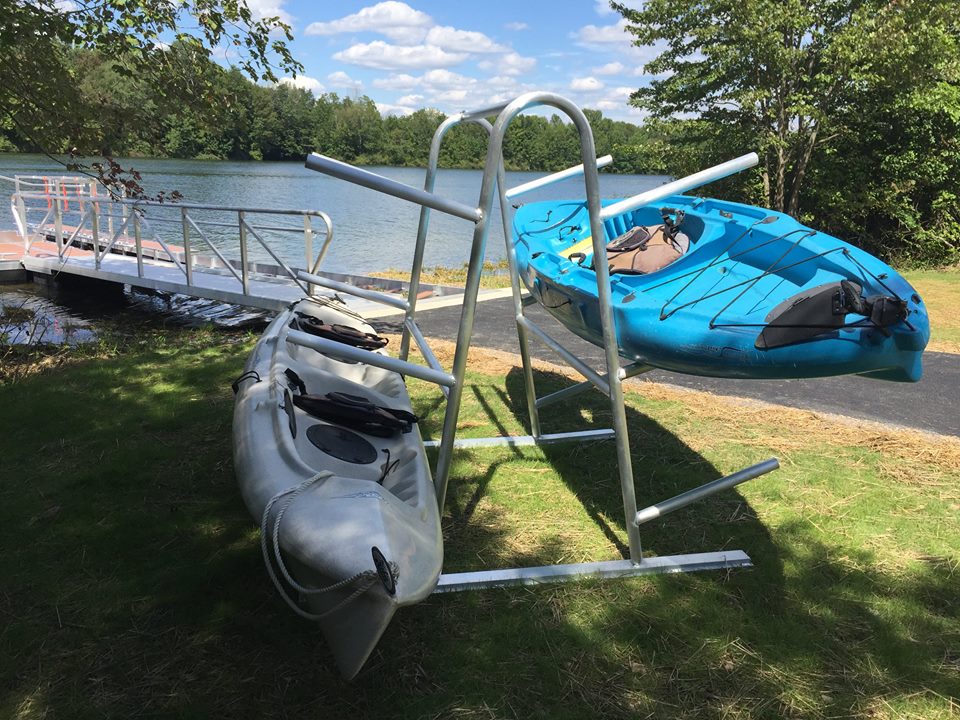 BoardSafe offers two aluminum, made-in-America, styles of boat racks: portable free-standing and a design that attaches to the side of a rowing dock. The paddle rack is also made of the highest-quality aluminum and provides a convenient place to store your paddles and oars.
BoardSafe takes great pride in manufacturing boat docks and boat dock components that are environmentally-friendly, extremely safe, require minimal maintenance, retain their strong structural integrity, and fully comply with ADA regulations when required. And, of course, all BoardSafe products are manufactured in the USA.
Management has over 30 years of high-end construction experience, and their expertise and attention to detail have made BoardSafe a trusted aluminum dock provider for high-profile marinas, rowing centers, and other projects.