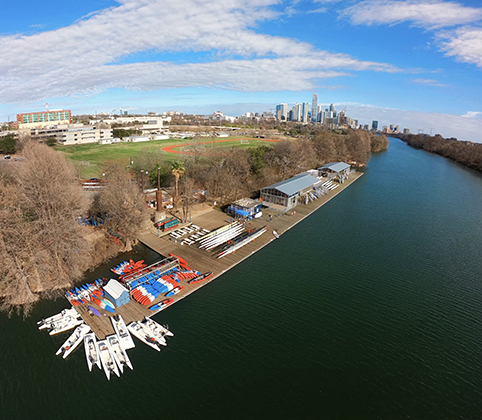 Rowing clubs, kayakers, schools, and other commercial marine venues depend on BoardSafe for custom-designed floating docks, gangways, piers, and ADA-compliant access solutions. Of course, everyone needs a place to store their boats, kayaks, paddles, and stand-up paddleboards. BoardSafe has the answers, including paddleboard cages, kayak racks, and paddle racks. They can be freestanding as well as mounted to the docks and cantilevered, as you can see in the photos below.
Texas Rowing Center, Austin
We engineered and manufactured two 3,000-square-foot buildings that will be located directly on the dock. The building houses the racing sculls and equipment. We manufactured custom aluminum racking systems as well.
Other Installations