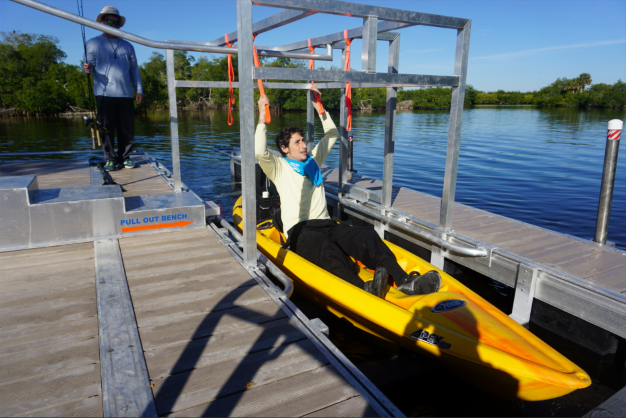 November 8, 2022—The City of Cape Coral, Florida, was recognized with two Voice of the People Awards for "Transformation in Economy" and "Transformation in Mobility."
The Voice of the People Awards (VOP) are the only local government awards based on residents' opinions. They are presented jointly by the National Research Center (NRC) at Polco and the International City-County Management Association (ICMA).
Based on results from the National Community Survey, Cape Coral's residents agree that the city has significantly improved its mobility and economy. The survey measured resident opinions about the quality of life in their community.
Factors that led to winning the "Transformation in Mobility" award include a citywide effort to provide overall ease of travel, and to include additional, interconnecting paths, walking trails, and bicycle paths. Cape Coral is the only City in Southwest Florida with ADA-accessible kayak launches.
The City has two ADA-compatible kayak launches: One is at Sirenia Vista Park and the other is at Saratoga Lake Park. BoardSafe manufactured the two ADA-compliant kayak launches at the above-mentioned parks, and contracted with the city for their fabrication and installation.