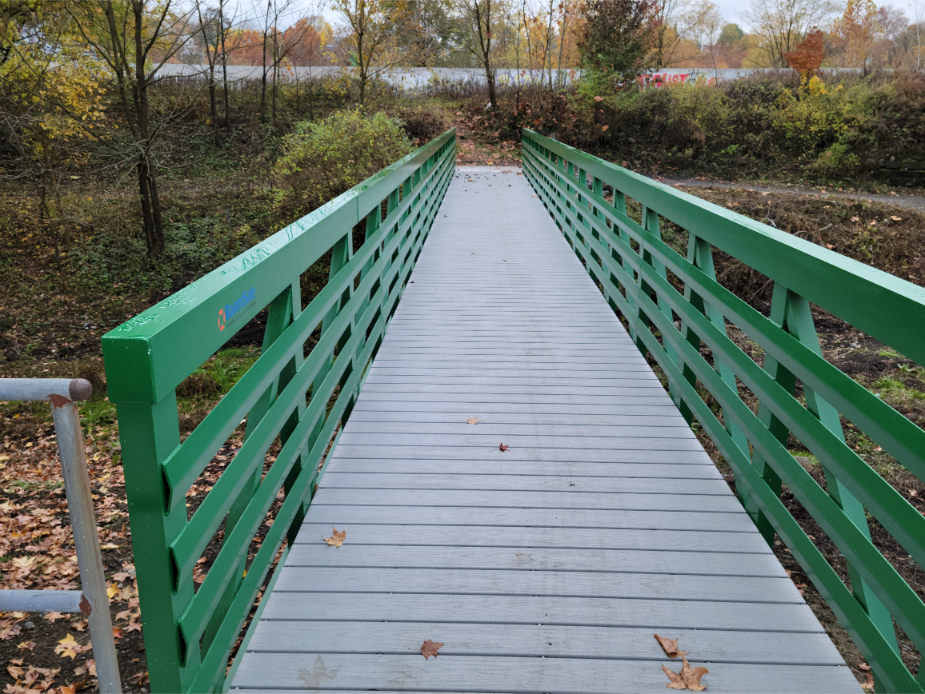 During the 19th century, the Lehigh and the Delaware Rivers—and their canals—formed an important part of a grand transportation system stretching from the Appalachians to the Atlantic. The Delaware Canal triggered the commercial development of several communities along its path, most visibly in the Northern and Central Regions of the Corridor. Much of the county's commerce was carried on via the canal, as no major railroad was ever built alongside it.
Following the historic transportation route of Anthracite coal from mine to market, the D&L Trail connects people to towns and cities across five counties from Wilkes-Barre to Bristol, Pennsylvania. With 144 miles open and available to trail users and plans for more than 165 miles, individuals across the Corridor can access the trail via 54 trailheads up and down eastern Pennsylvania and connect to 55 parks.
With funding from the PA Department of Conservation & Natural Resources, PA Department of Community & Economic Development, and Northampton County, 1.5 miles of trail were improved and opened in September 2022.
65-Foot Aluminum Pedestrian Bridge Installed
The newly-installed pedestrian bridge provides access for walkers, hikes, and bikers from the Deily Coal Yard Trailhead to the Delaware and Lehigh Rivers National Corridor in Catasauqua, PA.
The aluminum bridge measures 6'9" wide x 65' long. It spans a small creek. The frame of the bridge is aluminum and the decking is composite lumber.

BoardSafe Docks was able to place the bridge on the previous bridge foundation to save time and money.

The aluminum bridge has a custom epoxy paint as requested by the customer.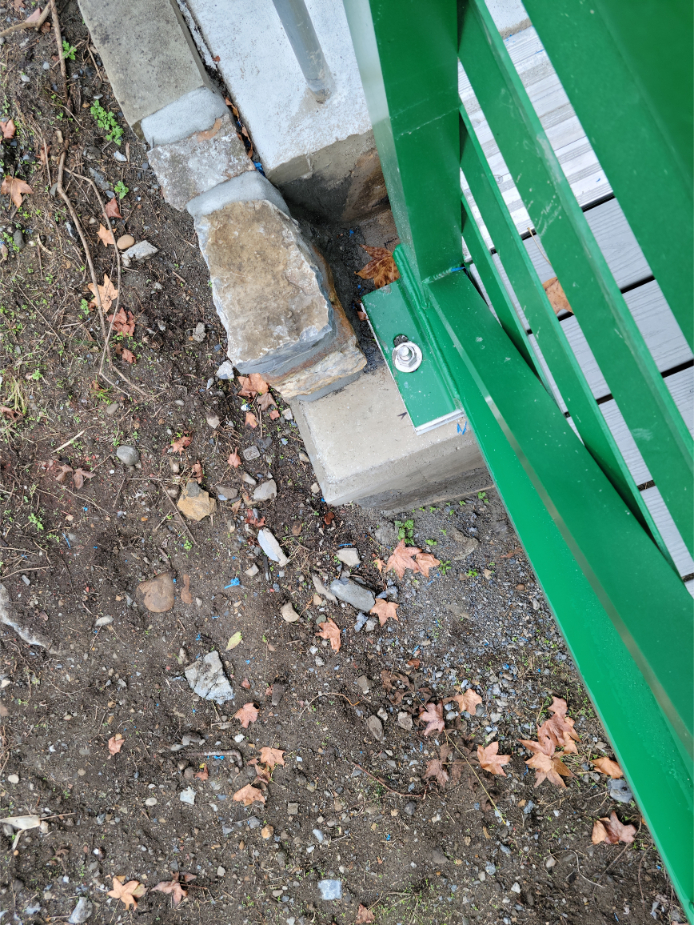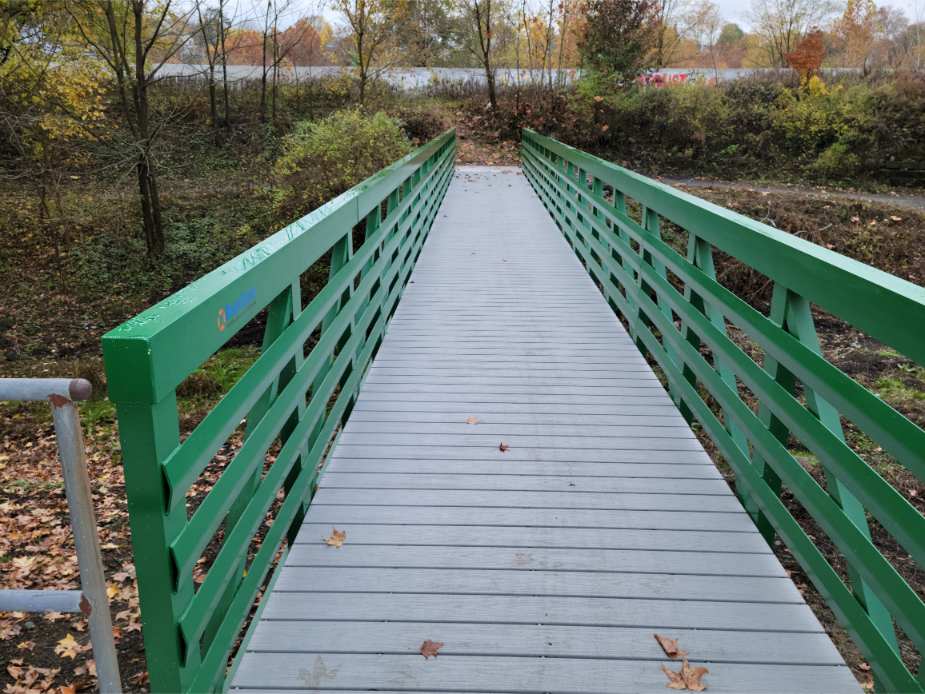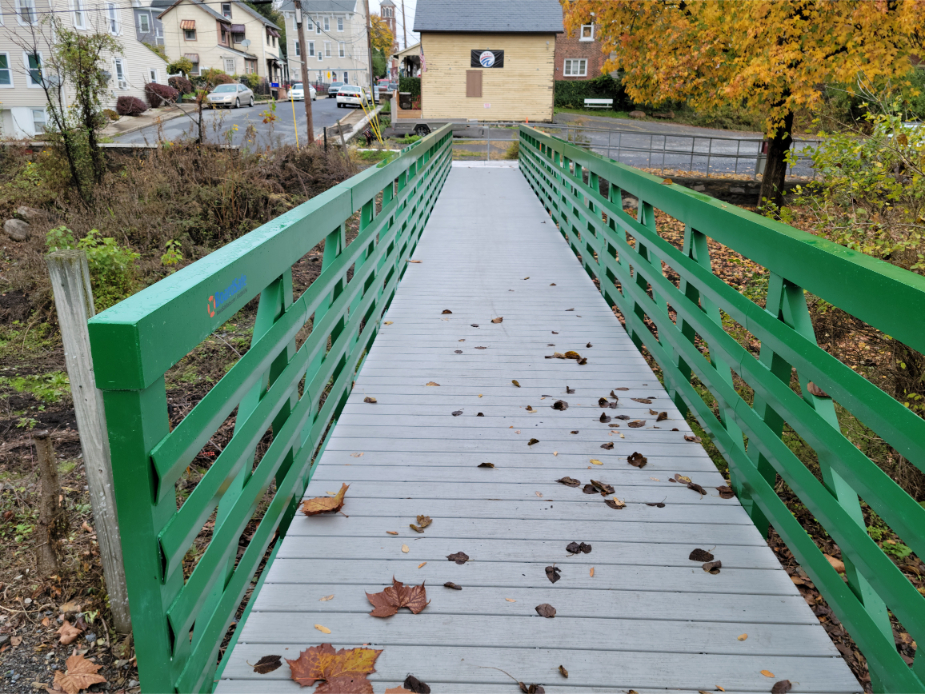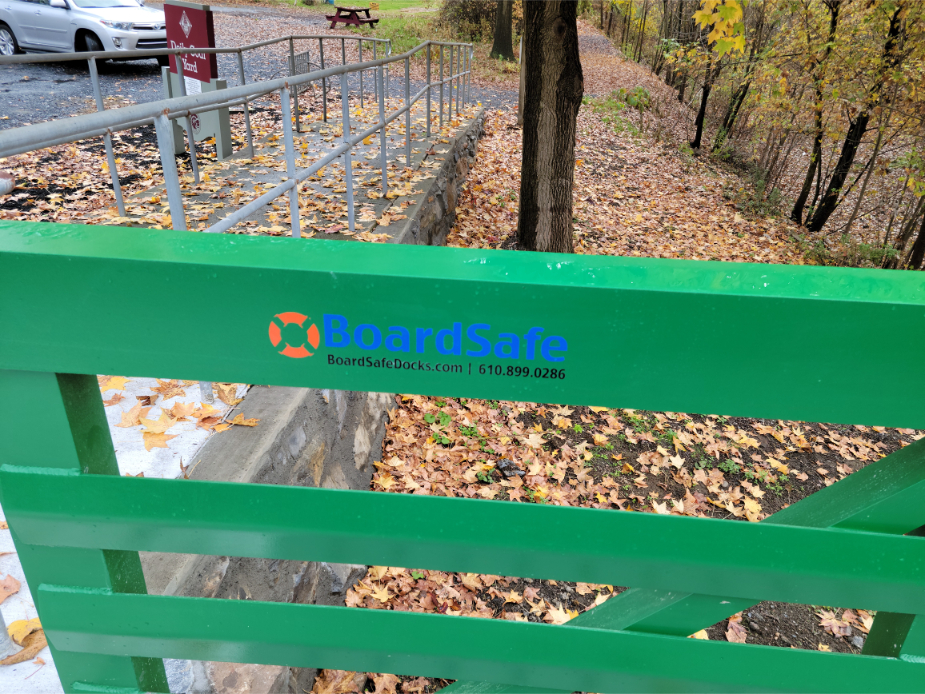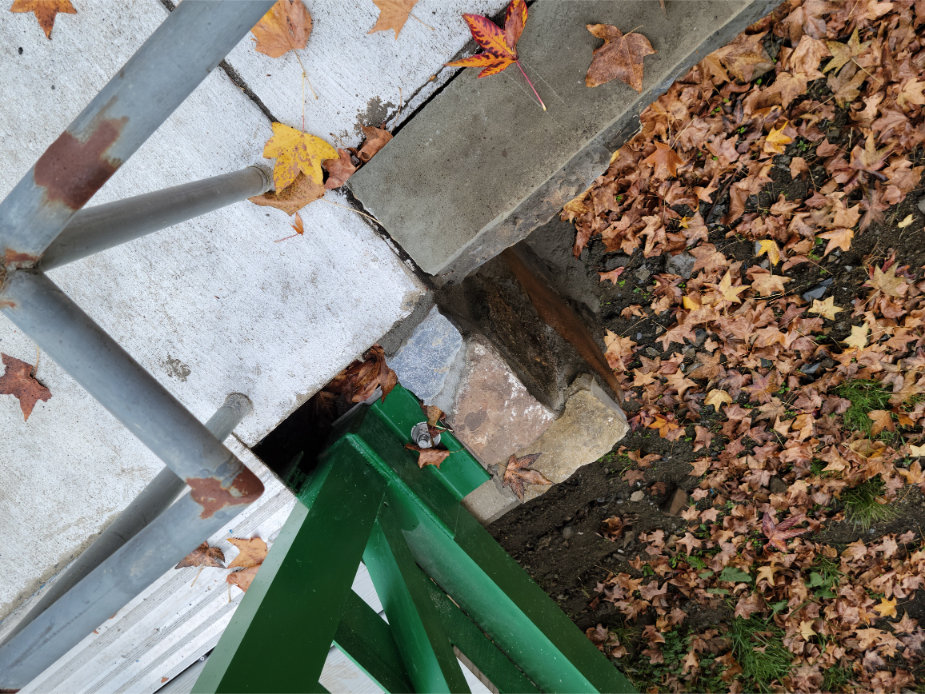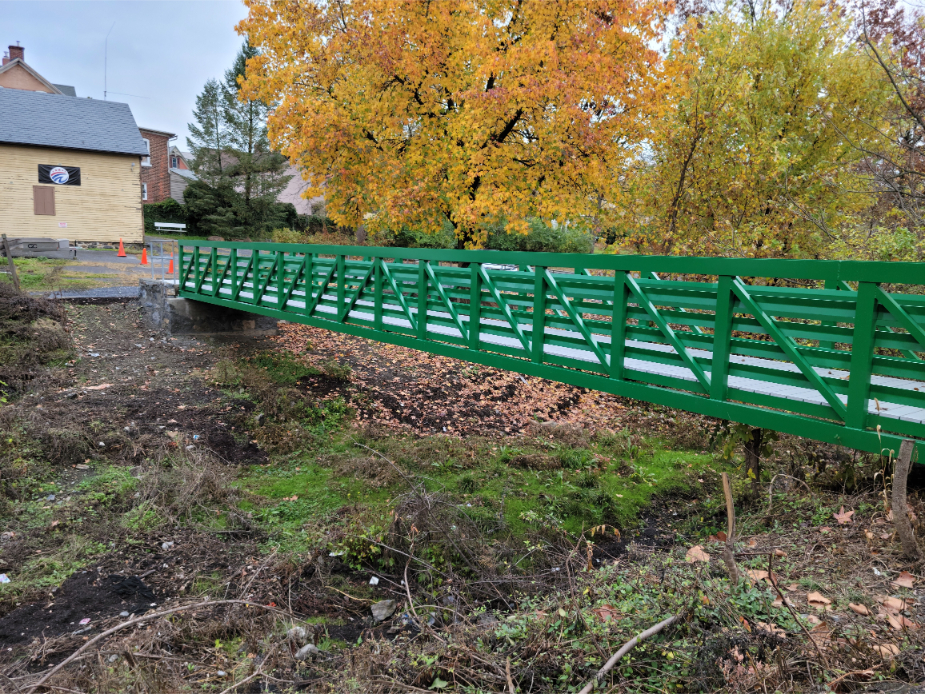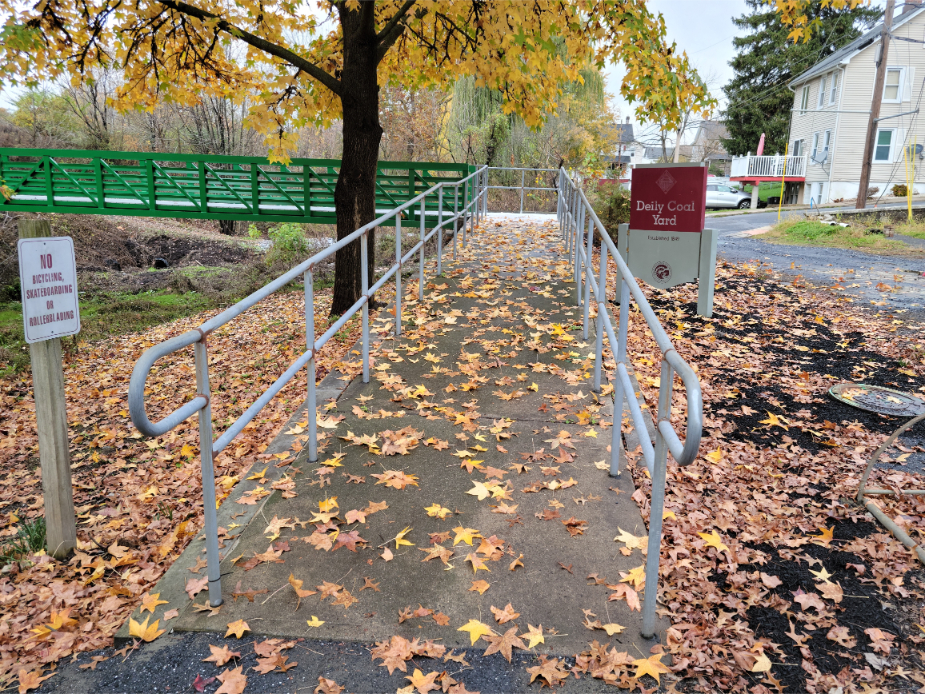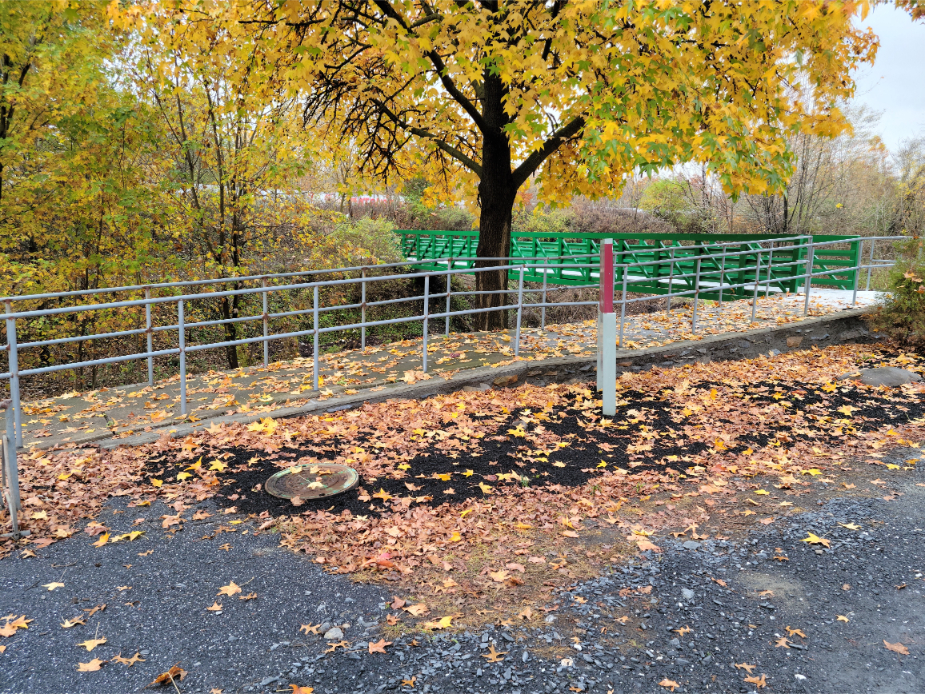 CatasauquaPedestrianBridge-7
CatasauquaPedestrianBridge-3
CatasauquaPedestrianBridge-5
CatasauquaPedestrianBridge-4
CatasauquaPedestrianBridge-8
CatasauquaPedestrianBridge-6
CatasauquaPedestrianBridge-2
CatasauquaPedestrianBridge-1