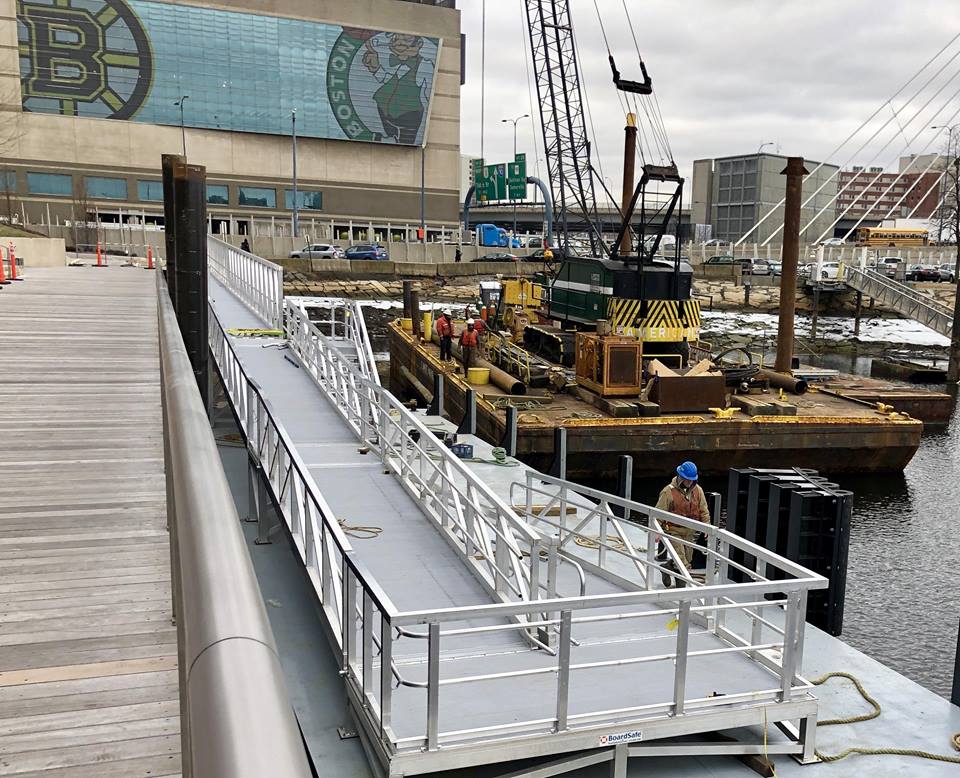 Lovejoy Wharf is in Boston's North End waterfront neighborhood. It is a newly-renovated section of the city that is enjoying a renaissance. The neighborhood is home to the Boston Garden, Converse's world headquarters, restaurants, bars, and downtown shopping. It now is also home to a brand-new BoardSafe aluminum gangway. 
At Lovejoy Wharf, there is ferry service that whisks passengers throughout the harbor. Passengers board and exit the boat from a barge that is accessed via a 100′-long x 5′-wide aluminum gangway that has a landing and steps. This huge gangway was manufactured at BoardSafe's Topton, PA, facility, and shipped in two truckloads. This is a project that we are very proud to say is ours.
To learn more about our aluminum gangways, click here.