Allen Pond Park, MD, Seeks the Experience of BoardSafe for Floating Docks
Allen Pond Park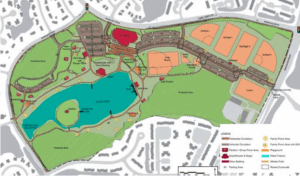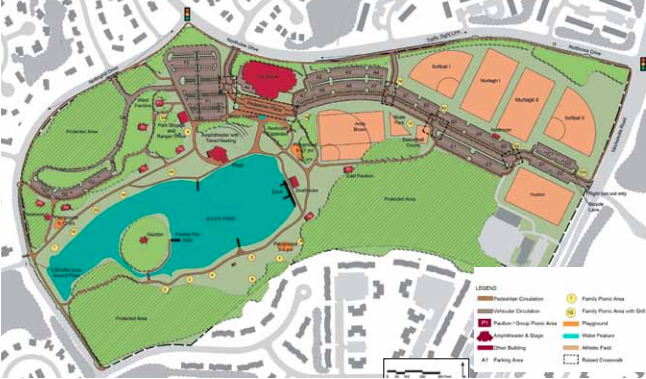 Allen Pond Park is the premier park in Bowie, Maryland. The park offers an array of activities including an amphitheater, boat rentals, ball fields, basketball courts, playgrounds, picnic areas, pavilions, biking and walking trails, and more. Accommodations include restrooms and drinking fountains. The park sees many visitors throughout the year and is a favorite spot for the local community.
The park totals 85-acres including a 10-acre pond for fishing and boat rentals. The City of Bowie had sought to make major improvements to the park and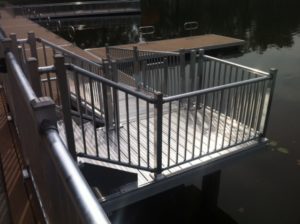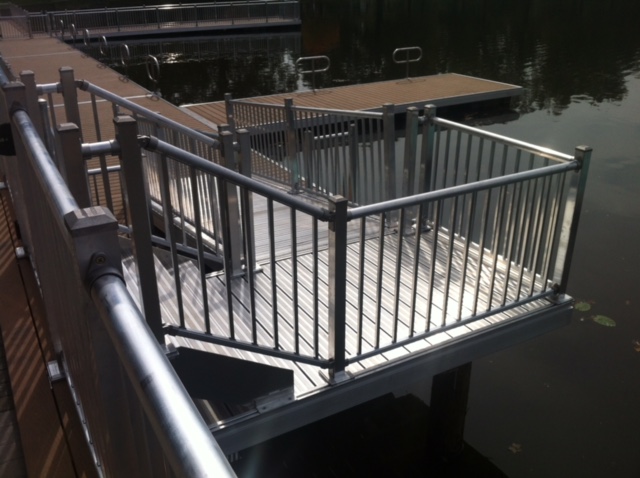 commissioned a master plan (see image top left) to be created to make renovations to the park. The major goals were to enhance the park experience and improve programming efficiencies while encouraging use and protecting the natural beauty and habitat. A major facet of this renovation was to improve access and use of the pond.
The city sought out the experience of BoardSafe to provide ideas and create drawings for a dock layout and pond access around the boathouse. Board Safe manufactured numerous floating aluminum docks and railings for water access as well as several aluminum gangways. Local fishermen and families renting paddleboats love the new floating aluminum docks. The City of Bowie is proud of its state-of-the-art floating docks at Allen Pond Park.