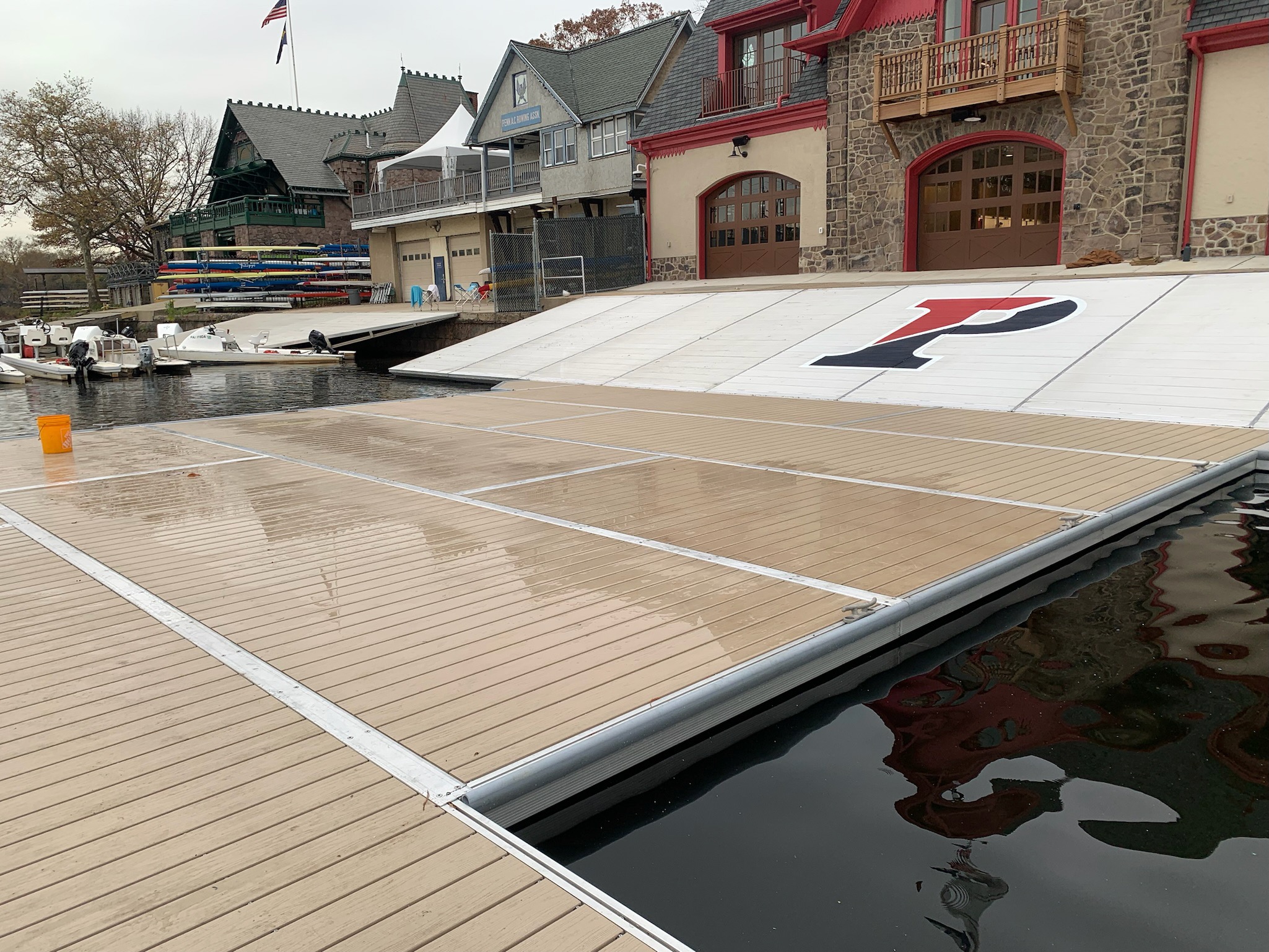 Many of the best collegiate and competitive rowing clubs and centers trust BoardSafe Docks to design and manufacture their rowing centers. Not only does BoardSafe create state-of-the-art rowing centers, but their engineering and designs are geared for the abuse of competitive rowers and mother nature.
BoardSafe floating aluminum rowing docks are engineered for performance, using marine-grade 6160 aluminum, proprietary extruded aluminum frames, low-profile plastic encapsulated foam floats, 5″ freeboard, and synthetic lumber, and the proprietary TimberStrong hidden fastening system. Floating aluminum rowing docks come in a modular design in standard sizes and offer many layout options. Each order receives a design analysis based on the use and environment of the installation, including the best anchoring methods for the floating dock system.
Optional accessories for your floating aluminum rowing dock: rub rail, interior or exterior piling guides, piano-hinge connections, corner bumpers, cleats, hose reel, and commercial support arms. Racks are also available for oars, paddles, and boats. Extra sections can also be configured for the portage of large vessels from the boathouse, down the gangway, and safely onto the water.
For more information and installations, please follow these links:
[Let us help you launch your project]
REQUEST AN ESTIMATE
See some of our products and projects below.
[Let us help you launch your project]
REQUEST AN ESTIMATE