Cooper River Park, NJ, Installs Gangway and Rowing Dock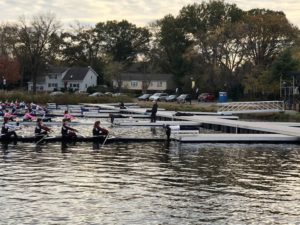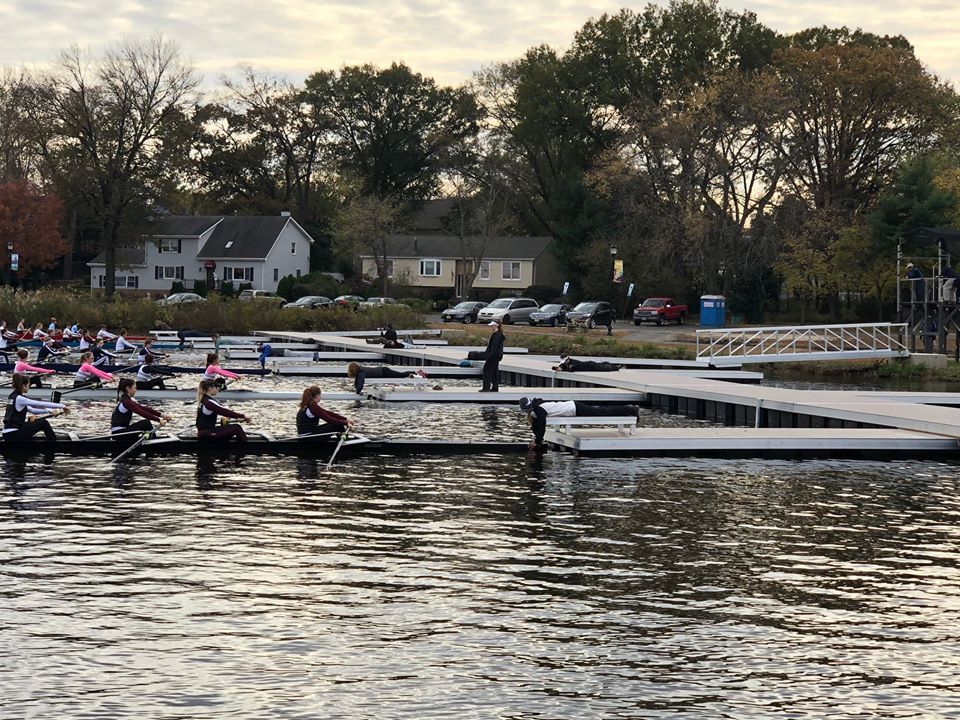 Cooper River Park (346.55 acres) runs through Pennsauken, Cherry Hill, Collingswood, and Haddon Township. North and South Park Drives, Route 130 and Grove St bound the park.  Cooper River Park is home to many prestigious rowing events. Ideal rowing conditions exist on the Cooper River, which boasts a world-class, Olympic-distance, 2000-meter narrow and sheltered straightaway. The Camden County Boathouse at Cooper River is located on North Park Drive in Pennsauken. It features six boat bays, public launch facilities, restrooms, a four ­story official's tower, two meeting rooms, and a banquet room for 200 people.
Rowing docks installed at the starting line for regattas
Aluminum gangway 4′ x 45′
3 support arms (anchor main dock to bulkhead)
main dock 8′ x 264′, aluminum frame with composite decking, 6″ freeboard
6 adjustable finger docks, 6′ x 48′ to accommodate singles, doubles, quads, and eighths. Finger docks move under the main dock to accommodate boats and rowers.
This was designed to accommodate large regattas that swell to hundreds of boats and athletes and thousands of spectators.
8′ x 200′
Gangway 8′ x 44′