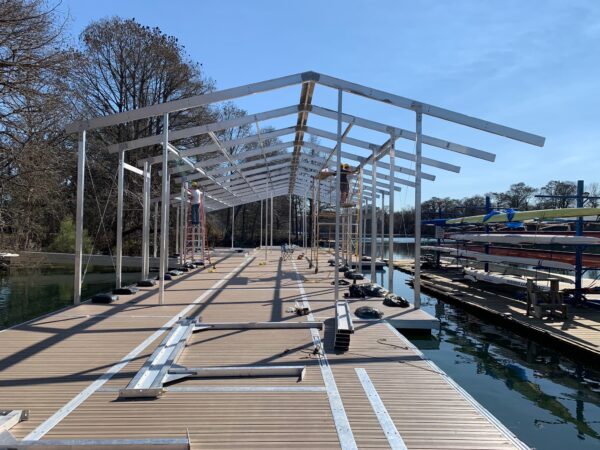 Take a look at these photos from the installation of BoardSafe docks at the Texas Rowing Center in Austin, Texas. The Center is a rowing, kayaking, and stand-up paddleboard (SUP) concession located in downtown Austin on the north shore of the Lady Bird Lake hike and bike trail, directly across from Austin High School.
Here is a recent video showing what a world-class rowing center looks like:
The main dock is 50' x 300' (15,000 square feet). We've also engineered and manufactured two 3,000-square-foot buildings that will be located directly on the dock. The building will house the racing sculls and equipment. We manufactured custom aluminum racking systems as well.
This is a major part of the ongoing improvement of the Texas Rowing Center. BoardSafe is building cages for storing the increasingly-popular standup paddleboards that are the favorite marine recreation for residents and tourists alike.
NEW: BoardSafe also provides boat storage solutions! Read about our paddleboard cages and kayak racks here.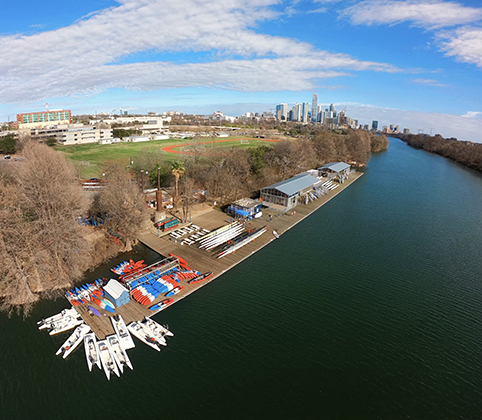 Here are some photos of the actual on-site construction and the finished project: