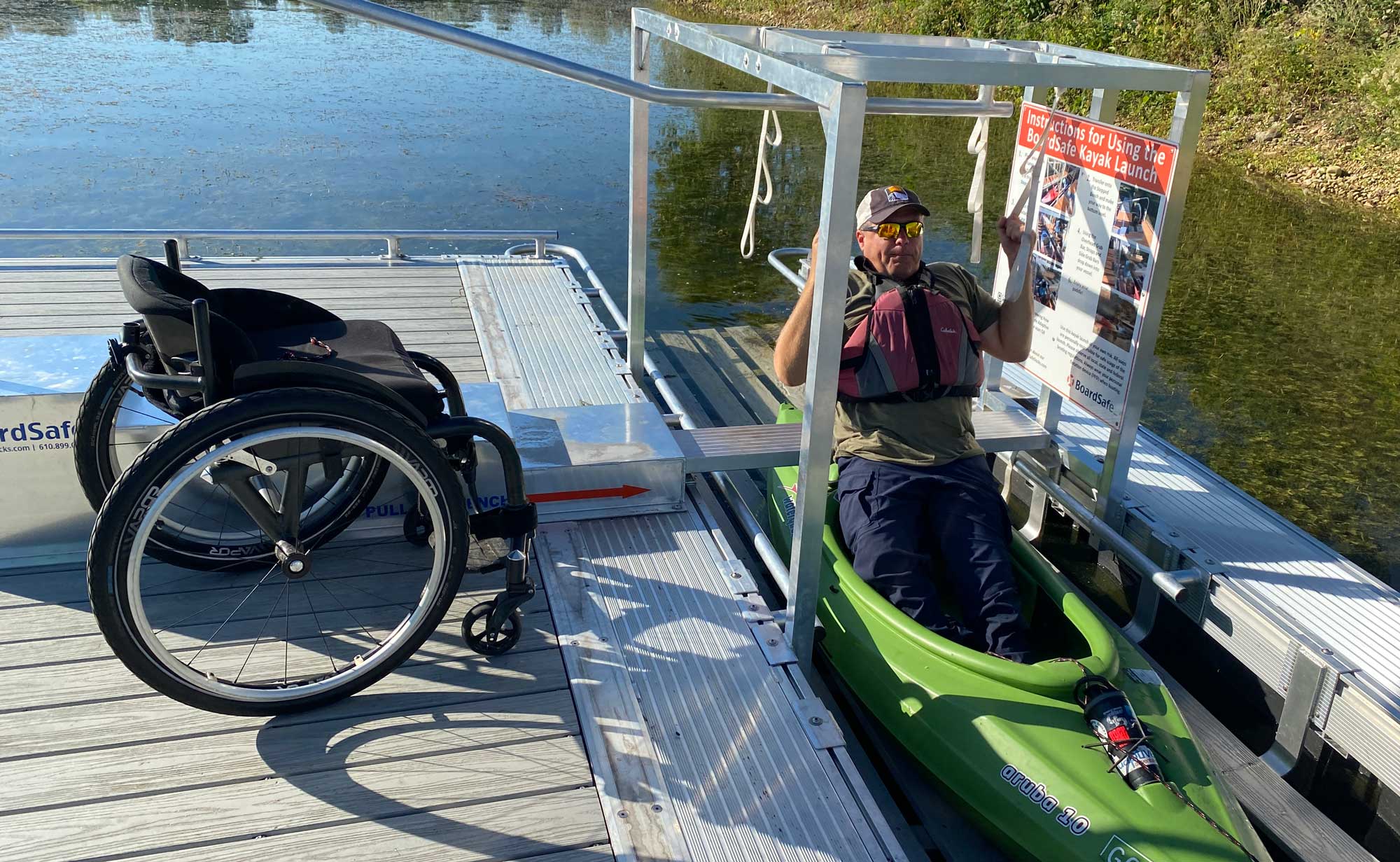 The BoardSafe kayak launch at Lake Chaminwood opened this fall 2023. Matt Novander, the Forest Preserve's chief landscape architect, oversaw the project. He mentioned that the launch's design caters to different abilities. The Forest Preserve may use the same design for future launches. Novander says, "We had lake access but needed access for people with disabilities. We reached out to some companies, researched ways to get people to the water, & called BoardSafe and selected their products."
Lake Chaminwood is situated on Shepley Road, west of Interstate 55. The preserve is open from 6 a.m. to sunset until October, and from 8 a.m. to sunset from November to March. The new launch is anticipated to improve the experience of paddlers visiting the preserve, especially those with mobility issues.
Lake Chaminwood Preserve in Channahon recently unveiled an accessible kayak and canoe launch this fall. The launch is part of a larger improvement project for the preserve, which includes an expanded parking area and a new entrance completed earlier this summer. The launch is equipped with features to assist paddlers with mobility issues.
The project received partial funding from an $80,000 Illinois Department of Natural Resources Boat Access Grant. Novander emphasized the importance of such grants in supporting the project's completion.