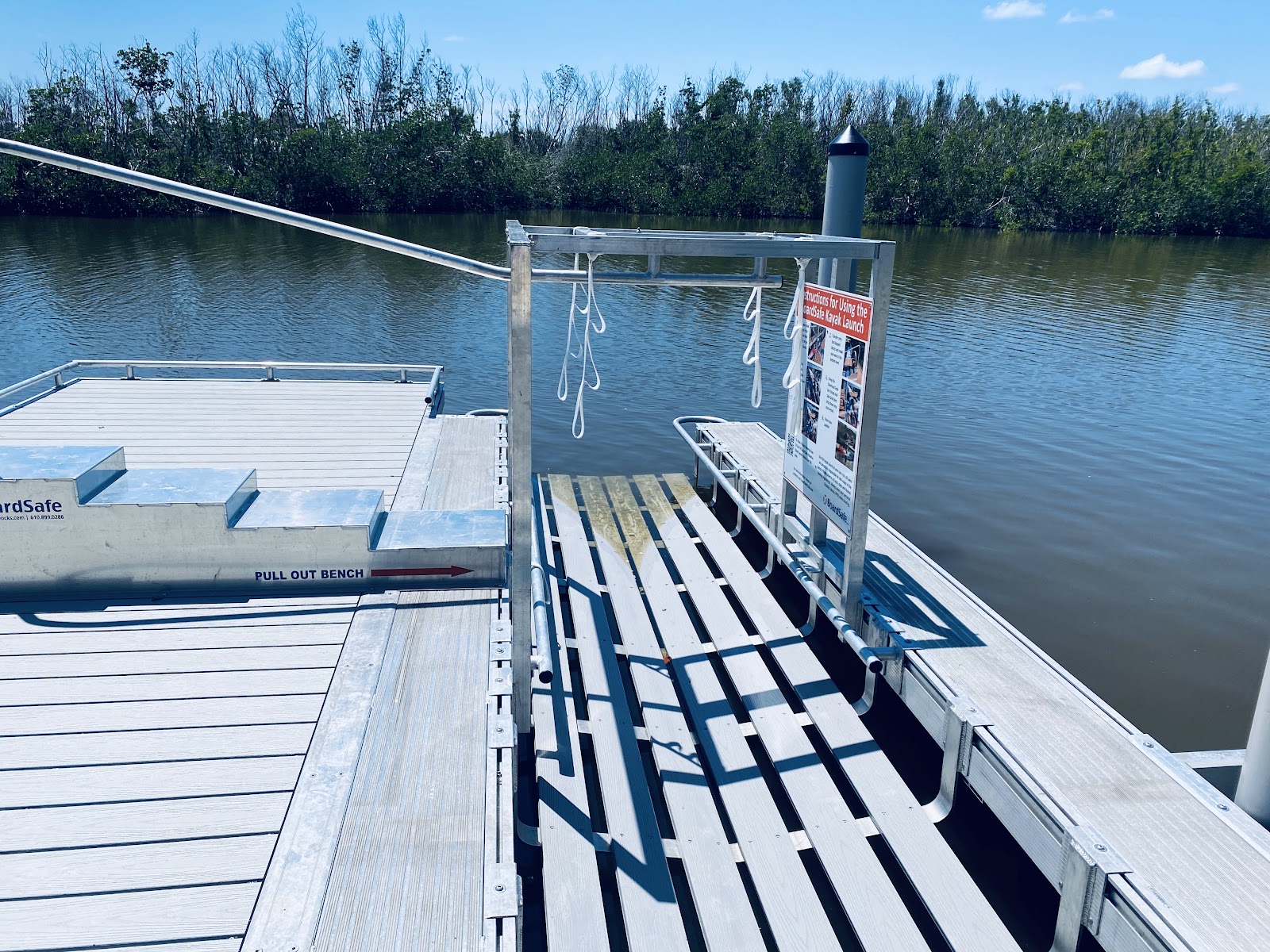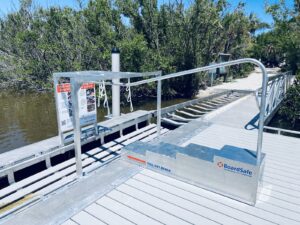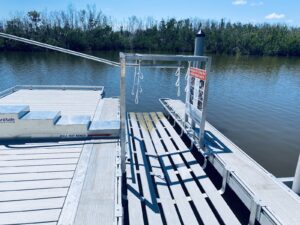 Photo credit Lisa Stout
As of this writing, it's been a little more than a year since Hurricane Ian ravaged all of southwest Florida. 
Ft. Myers Beach, Sanibel and Captiva, and Pine Island, suffered the hardest, leaving entire neighborhoods reduced to rubble. Coverage by ABC News shared images depicting the level of damage some of the hardest-hit areas experienced from Hurricane Ian before and after. As a result of the Category 4 winds and menacing storm surge on Sept. 28, 2022, many areas were left unrecognizable in the wake of the storm.
The popularity of Sanibel Island
Sanibel Island is a tourist's dream. It's roughly 15 miles long and 5 miles across at its widest. Its small size holds a rich and intriguing history, abundant flora and fauna, and stretches of white, sandy beaches known for shelling. Sanibel Island is home to the world-famous J.N. "Ding" Darling National Wildlife Refuge, with over 6,000 acres of mangrove jungles and wetlands encompassing a large portion of the island, just perfect for kayaking. The refuge is home to dozens of endangered species, allowing visitors to see manatees, alligators, raccoons, tropical birds, and foliage by biking, paddleboarding, and kayaking through its trails. Sanibel Island was a vacationer's paradise pre-hurricane, and through the efforts of many, will be shining again soon.
Sanibel Island boasts an east-west orientation and is the perfect locale to experience breathtaking sunrises, sunsets, and Gulf Coast tides that bring in over 250 types of shells to its beaches. The beautiful blue-green waters that surround the island offer some of the finest fishing in the world.
Sanibel Island one year after Hurricane Ian
The recovery process has been a struggle for many locals but Southwest Florida continues to rally. Sanibel's economy, which focuses mainly on tourism, was brought to a screeching halt after the hurricane. Its lush environment was decimated. Many of its hotels and resorts were destroyed and its beaches were almost unrecognizable. In fact, the causeway that connects the island to the mainland was completely cut off after the storm.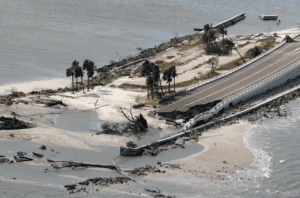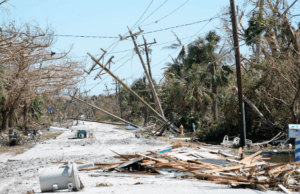 Sanibel's recovery
Sanibel is home to about 6,300 residents and the causeway is their lifeline. The Florida governor reported that 100 crews worked around the clock to repair the causeway, which includes three separate bridges. Its workers used 8,200 loads of fill, 2,400 loads of rock, and 4,000 tons of asphalt to build a temporary roadway to access the island.
Thousands of structures in the community were reduced to rubble, trees and vegetation were wiped out, and power lines were downed. Much of the furniture and appliances in homes were destroyed and unusable, creating piles of trash on the roads to be taken to landfills.
Looking forward to the future is what's keeping the people of Sanibel, their city, and its businesses going. While the aftermath of the hurricane was devastating, the City of Sanibel will fully reopen and be better and stronger than before. People are committed.
WGCU television took a unique look at how Sanibel Island fared during and after Hurricane Ian. Its hosts, Sandra Viktorova and Bryant Monteilh, along with the entire WGCU news team, prepared an anniversary special showcasing efforts to build a stronger and more spirited Southwest Florida and Sanibel Island. You can watch it here:
After Ian: WGCU Hurricane Ian Anniversary Special | WGCU News
Florida 24 Network investigative reporter Katie Lagrone and photojournalist Matthew Apthorp also took to the streets and returned to Sanibel Island for the first time since their eye-opening visit one year ago. They received a firsthand view of the pain that remains—and the progress that's slowly offering hope to its people. Their island tour can be viewed here: Sanibel Island: One Year after Hurricane Ian
Bowman's Beach recovery
Part of Sanibel's recovery is to continue with its initial plan to offer inclusive paddling opportunities to its visitors at Bowman's Beach. Prior to the hurricane, the city had planned to install a BoardSafe Adaptive Kayak Launch at Bowman's Beach Park through their Kayak Launch Replacement Project. The project was put on hold after the storm but their vision was quickly brought back to life as part of Sanibel's recovery. The beach, located at 1700 Bowman's Beach Road, was closed to kayakers on June 19, 2023, while the beach park and restroom facilities remained open to swimmers and shellers. It now hosts an all-inclusive kayak launch providing accessibility for all.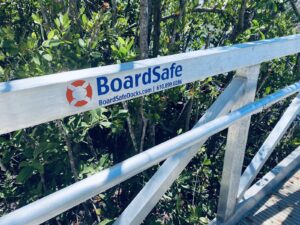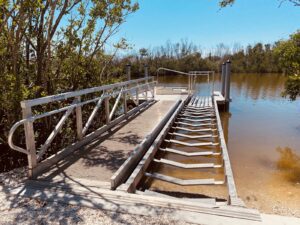 Photo credit Lisa Stout
The City of Sanibel contracted with Infinite Construction, LLC, to put in the infrastructure for the launch site. Their plan was to replace the existing structure with a new aluminum floating dock system and kayak launch designed, engineered, and manufactured by BoardSafe Docks of Fleetwood, PA. Its ADA-compliant gangway and kayak launch with adaptive features was funded by the Lee County Tourist Development Council and The City of Sanibel. ​The beach and public facility, which are owned by Lee County, have been maintained and operated for a long time by Lee County Parks & Recreation, even though they're located within the city limits of Sanibel. Several years ago, city and county leaders approved an inter-local agreement turning the operation and maintenance over to the city; however, the county still maintains ownership of the property.
Bowman's Beach Park is isolated and picturesque and probably one of the most popular beaches on Sanibel Island. Great shelling and amenities make it worth the five-minute hike from the parking area to the beach. Adventurous beachcombers are able to walk for several miles on unobstructed white sand beaches covered in shells.
What you should know about Bowman's Beach Park
The amenities at the beach park include beach access, charcoal grills, fishing, fitness stations, hiking trails, paddlecraft landing and launch, a pavilion, a playground, restrooms, and showers. There is a parking fee of $5 per hour.
Bowman's Beach is one of the best locations for kayaking on Sanibel Island. The recently installed BoardSafe Adaptive Kayak Launch makes getting in and out of kayaks and onto the water easily accessible for everyone. You can actually access the gulf from this launch site or stay in the calm bays and mangrove areas for a scenic paddle.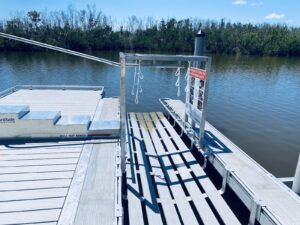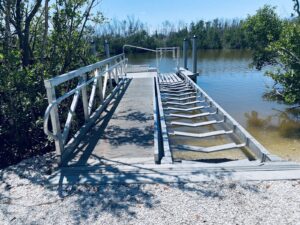 Photo credit Lisa Stout
With tourism, ecology, and the lush environment the main draws to Sanibel, the industry is finding ways to draw its visitors back to the island. Lighthouse Beach Park, which is the home of the historic and famous Sanibel Lighthouse, provides a guiding light on the island and is a symbol of lasting stability. It shows hope and security, letting crews know a safe place is nearby. As a result of storm damage, the Lighthouse remained unlit for the first 5 months after the storm. Lighthouse Beach Park was the last of the island's public beaches to reopen; its restoration gave people hope for what was to come for the rest of the island. Is it perfect? No, but it's still paradise and ready for its tourists, beach lovers, shell hunters, and kayakers to return!
The famous Sanibel Island Inn has worked hard to restore its terrific beachfront property from the ravages of Hurricane Ian. They are part of a rebounding community of businesses, all working together to bring Sanibel Island back to its former glory. To find out what businesses are open, you can contact them directly or click on this link because new businesses are reopening to their guests every day.
What businesses are open on Sanibel Island?
So, if you enjoy kayaking, and are looking for a way to support Sanibel in their rebirth, we welcome you to check out the new BoardSafe Adaptive Kayak Launch on Sanibel Island at Bowman's Beach.
BoardSafe Docks understands the benefits and impact their floating dock systems offer to communities and park systems. They understand that accessibility is not one-size-fits-all. Their inclusive launch is fitted for kayaks and canoes and gets everyone in the water safely and easily. They understand paddlers want close-to-home recreation; safe, easy, and inclusive access to the water; and the ability to connect with surrounding nature.
To discuss your project and create a water entry site that offers safe and easy access with inclusive and adaptive features, contact us at 610-899-0286 or through our website at BoardSafeDocks.com.