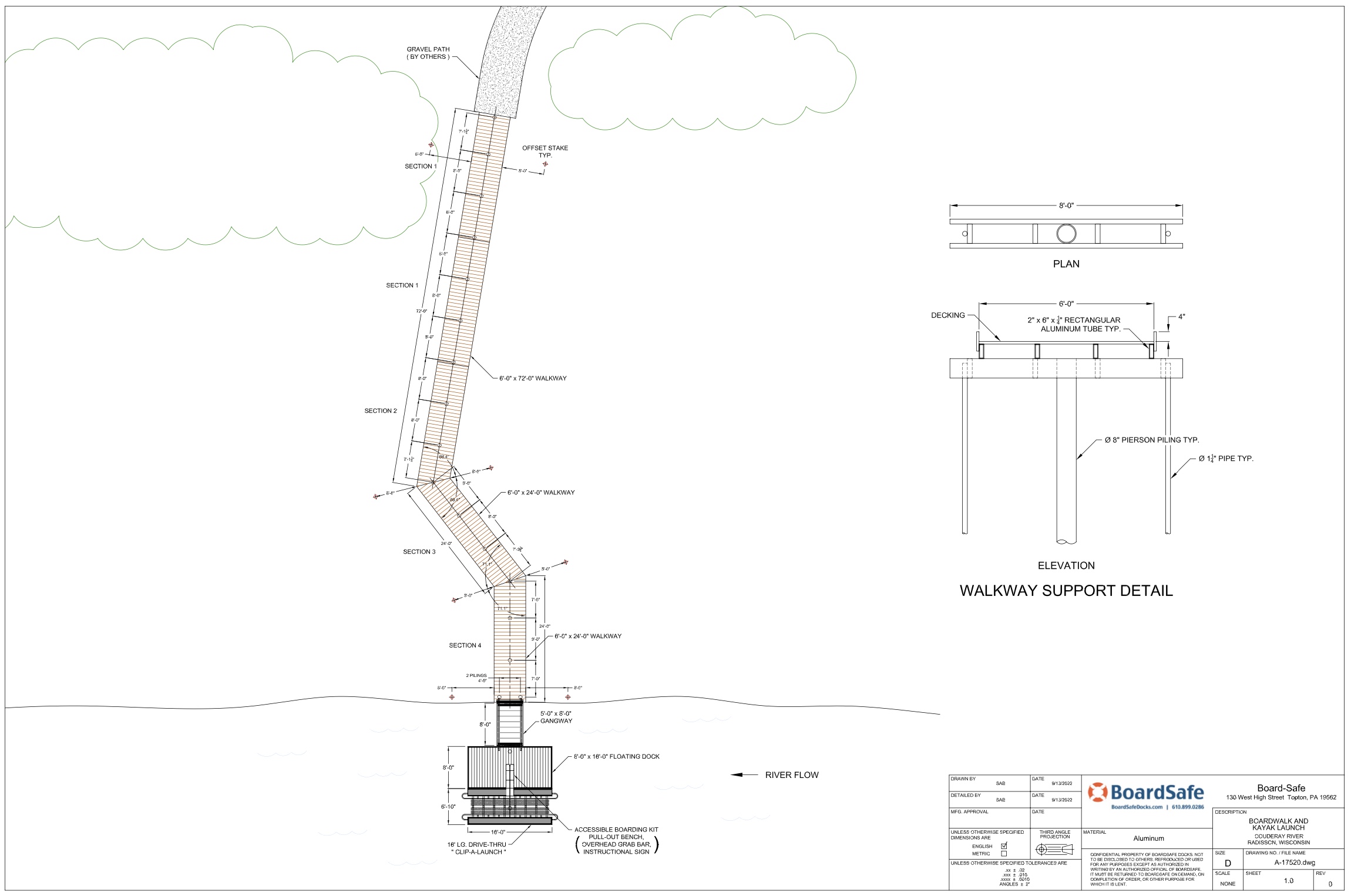 BoardSafe is the trusted expert for water access projects for federal, state, and county parks and recreation management.
In October 2022, BoardSafe concluded a 2-year collaboration with Wisconsin's Bureau of Fisheries Management to design, manufacture, and install both the Couderay and Radisson projects.
The Radisson project was installed in October 2022 and includes a 120-foot-long composite boardwalk from a trailhead access area. The boardwalk is supported by fiberglass pilings and consists of prefabricated aluminum deck sections. The frame of the boardwalk is an aluminum tube frame with composite decking featuring the TimberStrong fastening system. There is an aluminum toe kick along the boardwalk as well as an integrated hinge for attachment to the gangway.
Click here for more information.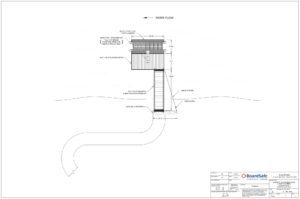 The boardwalk leads to a BoardSafe Adaptive Kayak Launch on the Couderay River. The aluminum gangway measures 5' wide x 8' long and is attached to an aluminum floating dock that is 8' x 16'.
The kayak launch has BoardSafe's adaptive boarding kit for an easy transition in and out of vessels.
Located further upstream is Couderay, WI.
This adaptive kayak launch system is anchored into the bank with a concrete bulkhead that is 12 feet long. A bulkhead mounting kit and turnbuckle with cable system help secure the gangway floating dock, and the 5' x 20' gangway leads to the floating dock and adaptive kit.
Click here for more information.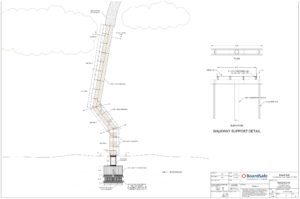 The aluminum floating dock has an aluminum frame with composite lumber decking that measures 8 feet wide by 16 feet long. On the river side of the floating dock is a BoardSafe adaptive kayak launch that is 16 feet long and includes an accessible boarding kit, pull-out bench, overhead grab bars, and an instructional sign for a convenient transition on and off the water.