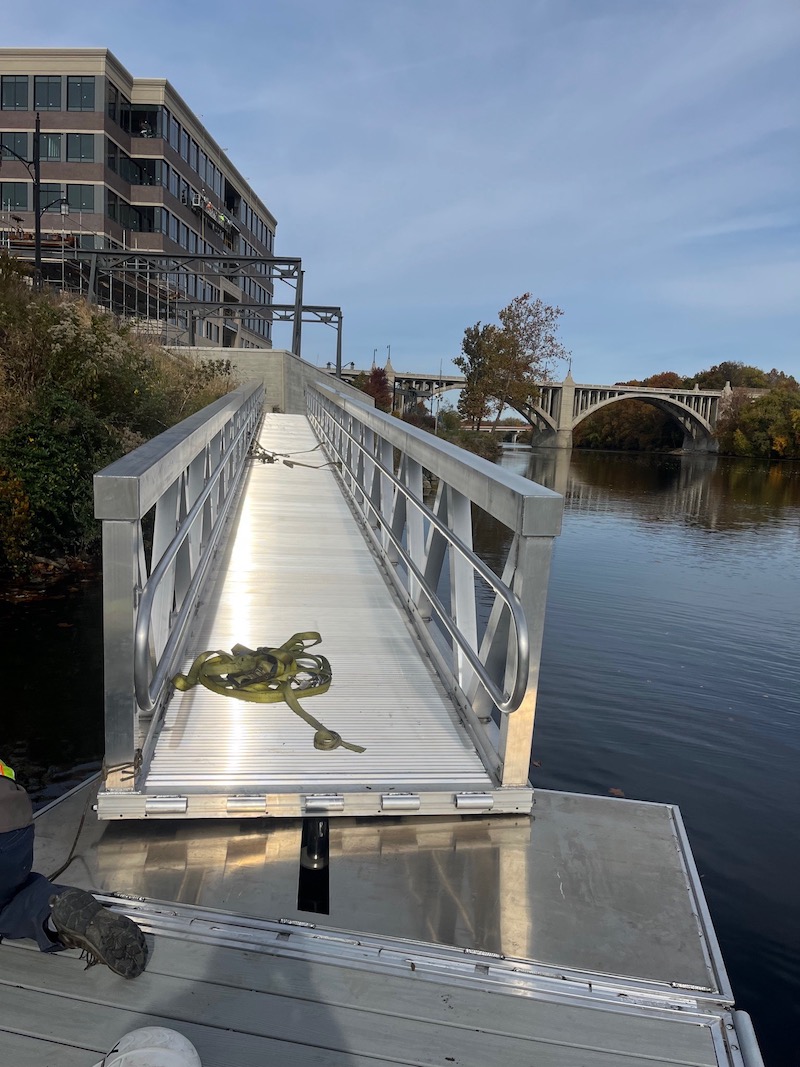 In October 2022, BoardSafe Docks completed the installation of a custom floating dock and gangway on the Lehigh River in Allentown, PA. The Allentown Waterfront Project is a redevelopment effort to revitalize the area, and the space along the river is the key feature for the mix of retail, commercial, and residential development.
Here is an introductory video of the project:
The aluminum floating dock is 8' x 80', and it has a commercial-quality aluminum frame and composite decking. The 80-foot dock was manufactured in 4 sections.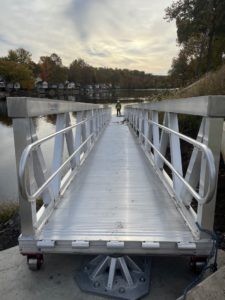 A Custom landing and hub for the top of the gangway were built into the bank with two large arms securing the dock. Between the large floating dock and the gangway is a custom floating dock at the bottom of the gangway to allow for movement as the river changes elevations.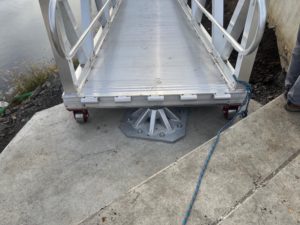 On the floating dock are a BoardSafe Kayak Launch, Kayak racks for storage of 3 kayaks per rack system, a dock bumper system, and adjustable cleats along the dock.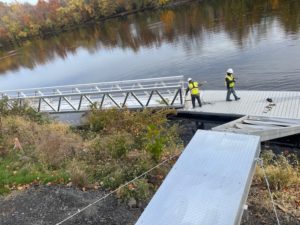 Watch this closeup tour of the exciting new aluminum floating dock and kayak launch: