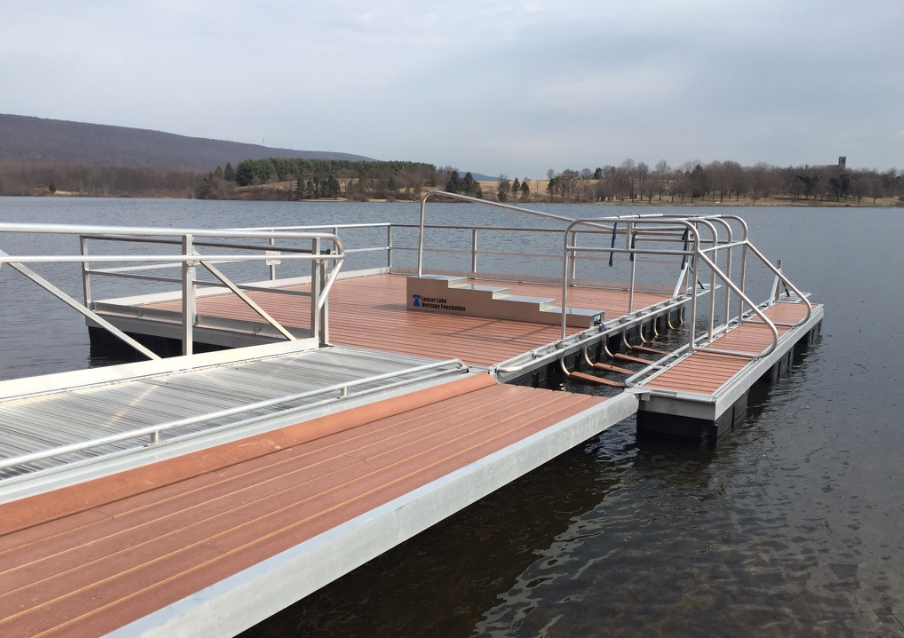 Here at BoardSafe, we've taken great pride in developing what we think is the best ADA adaptive kayak boat launch on the market, with the help of adaptive paddlers, The Center for Independent Living, and other users and experts. We also used the best practices of canoeing and kayaking for people with disabilities. Check out our photos!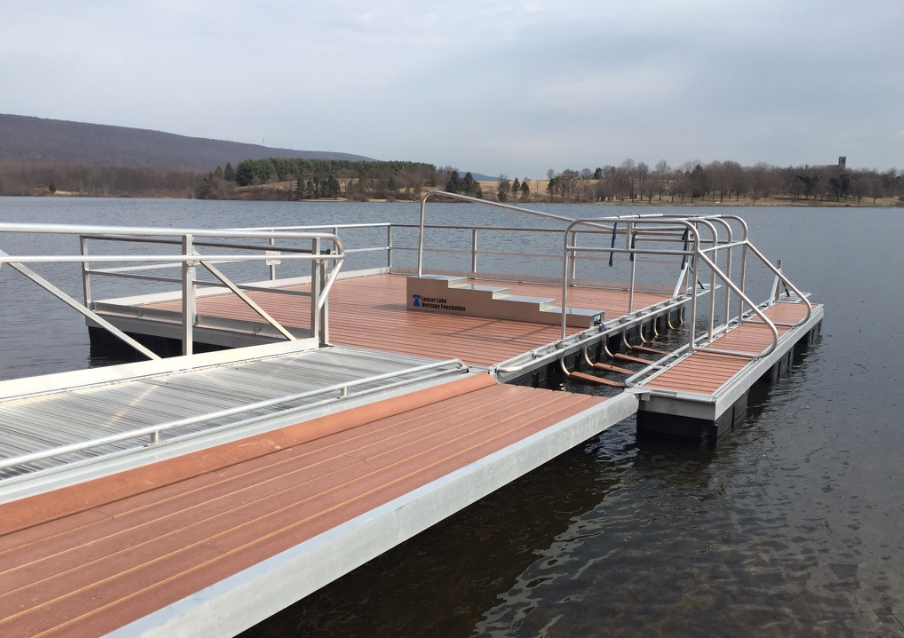 ADA kayak boat launch looking from the shore out over the water. You can see the aluminum gangway, synthetic lumber boat slide to the right of the 1:12 gangway, and the floating dock. In the middle of the floating dock is the transition bench with overhead guide bar leading down to the entry cage that is equipped with multiple bar and handstraps for numerous grip options. Just under the surface of the water are the composite lumber saddles to maintain stability of the boat for entering and exiting the cockpit. On the right of the floating dock is a mini floating dock that provides greater stability for the kayak, canoe, or other boat.
Click here to see a video of an ADA adaptive boat launch.