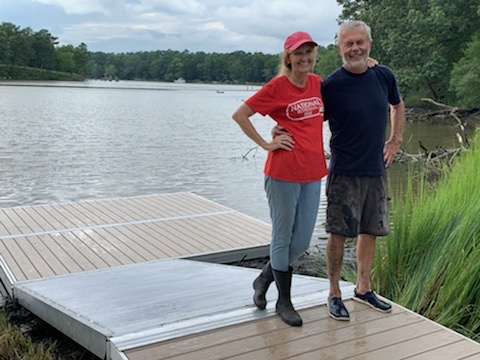 Recently, BoardSafe Docks completed a small commercial project in the Chesapeake Bay area. The project, though small, was complex, including multiple site issues: fluctuating water levels, cross currents, and a peculiar embankment on the water approach. Despite this, BoardSafe managed to engineer and install a safe and sturdy aluminum floating dock and aluminum gangway that left the owner thoroughly impressed.
"Let me tell you how much I admire the quality, design, and workmanship of your BoardSafe ramp and floating dock. It is beautiful and is a definite asset to my property. I want to thank you for stepping up to the challenge of finding yourself unexpectedly faced with the installation. You and your wife were very generous with your time and expertise when I really needed it. You and your company deserve the great success you enjoy — you have earned it. It was a pleasure doing business with you."
This is just one instance of how BoardSafe's experienced engineers and installers can meet any challenge with our aluminum floating docks and aluminum gangways. We can do the same for you!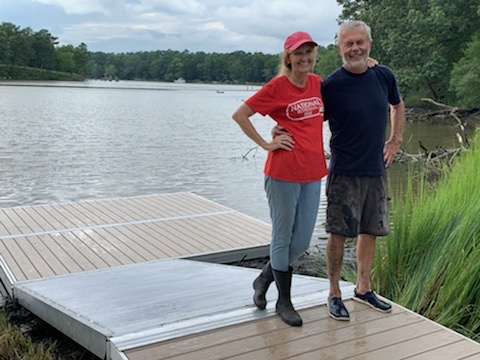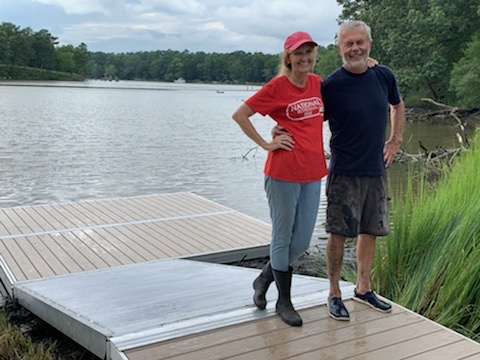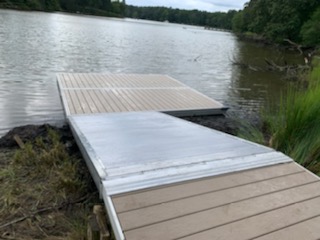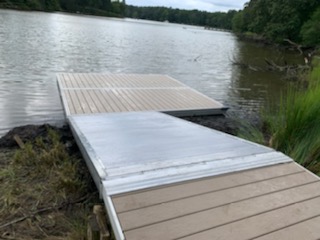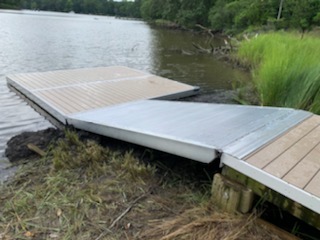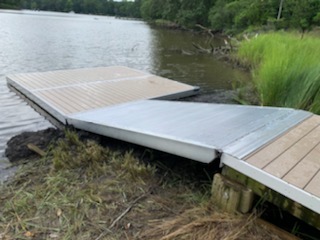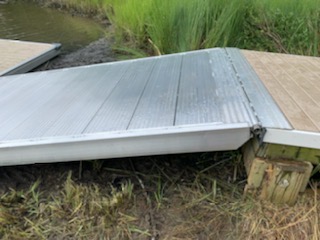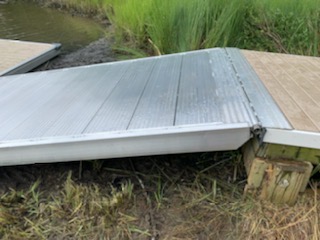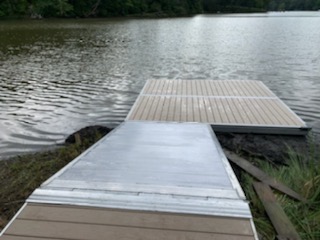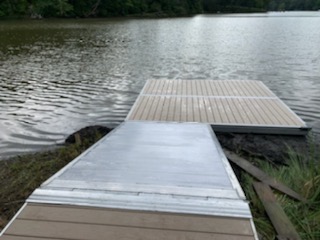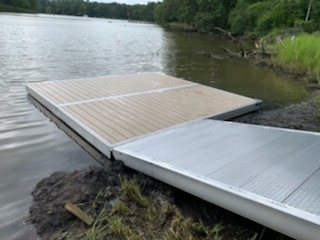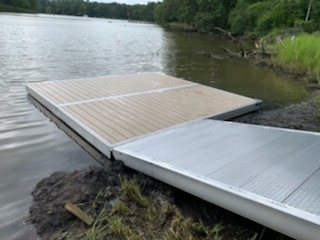 Ridge MD dock and gangway-4
Ridge MD dock and gangway-5
Ridge MD dock and gangway-3
Ridge MD dock and gangway-2
Ridge MD dock and gangway-1
Ridge MD dock and gangway-6