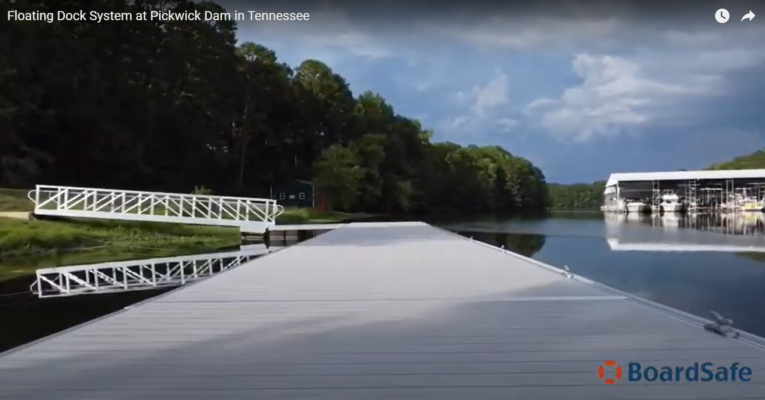 In July 2022, BoardSafe Docks installed a project for the Tennessee Wildlife Resources Agency at Pickwick Dam in Tennessee.
The floating dock system consisted of
10' x 200' main dock
three (3) 5' x 30' gangways
three (3) 6' x 10' connecting docks at bottom of gangway
composite decking
20-inch freeboard
Not only will Pickwick be a great floating fishing pier for locals, it is also a prime location for professional bass tournaments, such as the Bass Master Elite Series scheduled for the fall of 2022.
BoardSafe Docks is a premier manufacturer of floating docks, aluminum gangways, pedestrian bridges, rowing docks and centers, adaptive kayak launches, and similar water access applications. BoardSafe custom manufactures products for all locations and engineers products for site-specific applications, whether the location is a river, tidal water, lake, or other area with dynamic and numerous environmental factors.
BoardSafe's design, engineering, and quality manufacturing make them a preferred product for long-term value and durability. Since 1989, we have specialized in high-end construction. Many marinas, rowing centers, and other commercial locations, seek our experience and attention to detail for their projects.
BoardSafe has become the trusted aluminum dock provider when quality and expertise are the priority. We define quality as skilled craftsmen, high-quality materials, and a vast understanding of site variables, ecology, and engineering considerations. Our dedication is evident in all our products, and we are proud to be made in the USA.
For more information about this project and other projects, our capabilities, and other information, visit us at boardsafedocks.com.