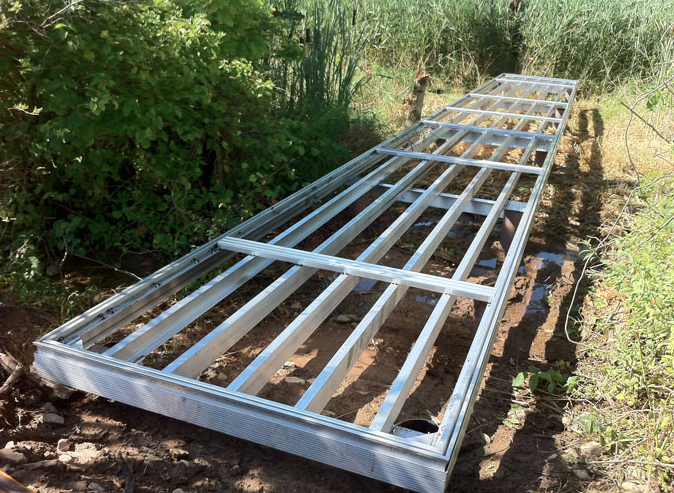 Originally a part of the Jarrett Family Farm, the Jarrett Nature Center is a portion of land owned by the Hatboro-Horsham School District in Pennsylvania. Located near Philadelphia, this parcel of land has four different ecosystems: a meadow, a pond, wetlands, and woodlands. The Jarrett Nature Center is used by the school system and is open to the community for education purposes as an outdoor classroom.
In order for students and teachers to access certain parts of the wetlands habitat, the school district decided that a walkway would ensure that students remained in designated areas. Student impact on the environment would be kept at a minimum while allowing students access to wetlands flora and fauna.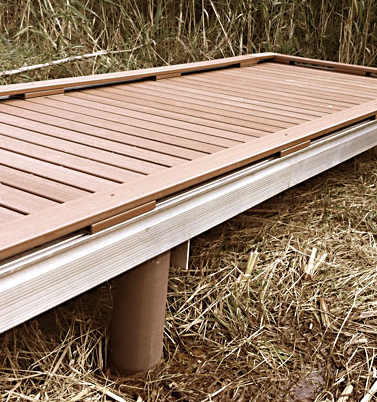 The landscape architectural firm Land Concepts designed the Jarrett Nature Center project, which included the manufacturing and installation of a 6-foot-by-50-foot walkway. Pearson Pilings composite pilings were driven as support for the walkway. A BoardSafe aluminum frame was installed and then finished with TimberStrong Deck Panels featuring GeoDeck composite decking. All materials selected for this installation are considered to be environmentally-friendly and have a low impact on wetlands environments.