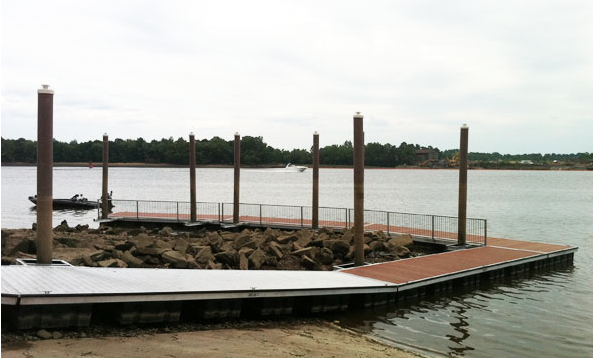 Falls Township's vision was to provide township residents and boating enthusiasts in general with a state-of-the-art boat launching facility. To put their plan into motion, they contracted with T&M Associates to prepare a master plan for the facility located on the Delaware River.
The plan was to include a parking lot, boat ramp (to launch 2 boats at the same time), and nearly 2,500 square feet of floating docks. Because of the unique configuration of the floating docks, T&M looked to BoardSafe for design consultation. Unlike most boat launching areas that incorporate floating docks with access provided by a movable gangway, the Quaker Penn Park boat ramp needed to be designed so all floating docks moved in and out with the fluctuation of the tide, which is nearly 8 feet. To allow for the movement, BoardSafe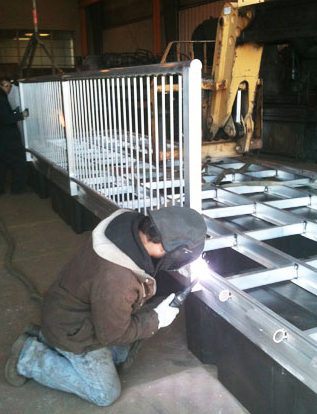 designed custom piling guides that not only provided room for movement, they also were configured to move in and out without binding and possibly tearing the docks apart.
Because of Falls Township's commitment to using sustainable materials for the project, they approved the use of TimberStrong Deck Panels featuring GeoDeck composite decking. In addition to the decking, fiberglass composite pilings from Pearson Pilings were used to secure the floating docks. All frames were aluminum, using BoardSafe aluminum decking on the angled sections of the floating docks.