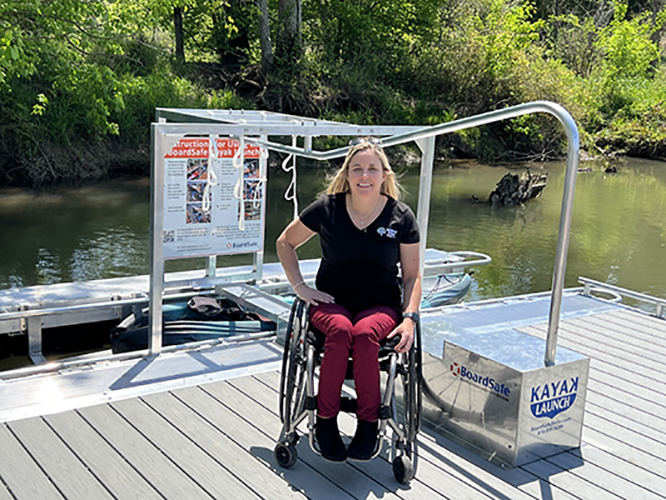 Two new adaptive kayak launches have been installed on Beaver Creek! You will find them at Powell High Landing (Brickyard Road) and Roy Arthur Stormwater Park (Harrell Road).
Beaver Creek Water Trail spans the length of Knox County, Tennessee, a 44-mile stretch from Halls to Melton Hill in Hardin Valley, and is a popular spot for paddling; ADA boat dock with kayak put-in behind Powell High School; dock/put-in at Roy Arthur Stormwater Park features a popular route running from the Park to the Northwest Sports Complex with a mix of light rapids and peaceful, placid water.
Beaver Creek is an ideal learning site, especially the area from Halls to Powell or launching at the put-in behind Powell High School and floating to Clinton Highway. You can stand up and walk out of most places in the creek and the gentle current will carry you along.
Learn more about the Beaver Creek Water Trail and how BoardSafe Docks helped them meet their accessibility and deadline goals with these local pieces:
View this video on Facebook:
facebook.com/groups/1682230425349003/permalink/3166073996964631/
For an overview of Board Safe Docks' unique adaptive products, visit our Adaptive Products page.