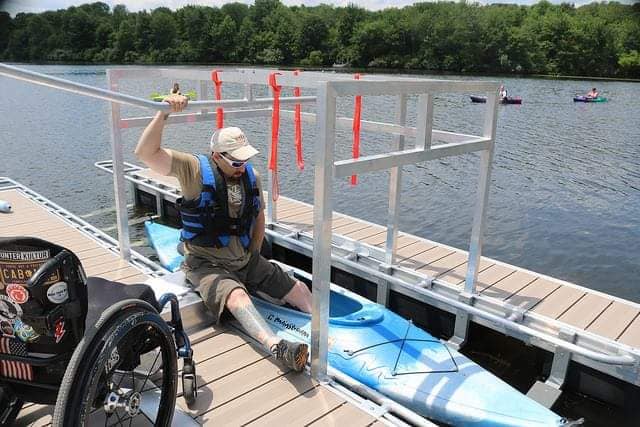 The 2023 States Organization for Boating Access (SOBA) is completing its preparation for its annual Education & Training Symposium running August 28–31, 2023, in Tacoma, Washington.
BoardSafe Docks will serve as the Symposium's Platinum Sponsor for the second year, continuing our mission to provide education and advocacy for safe and accessible non-motorized boating access. BoardSafe designs and manufactures the most structurally sound and durable water access products on today's market, with inclusive features designed for the widest range of paddling abilities.
Co-hosting this year's symposium will be the Washington State Parks and Recreation Commission, Washington Recreation and Conservation Office, and the Washington Department of Fish & Wildlife.
State boating officials, boating organizations, engineers, manufacturers, and design experts from all over the U.S., who are interested in learning more about improving access sites for safer and more accessible boating, will want to attend this event. The venue will allow attendees to exchange ideas, share information, and discuss solutions to common problems related to motorized and non-motorized boating access.
Accessible Boating Projects Happening in Seattle
Symposium attendees may consider attending a local presentation with Stephen Levengood, Senior Capital Projects Coordinator, and Moshe Hecht, Senior Project Funds and Agreement Coordinator, both with Seattle Parks and Recreation. They'll highlight details of two noteworthy public boating access projects for the City of Seattle on Lake Washington.
Planned improvements for Seattle's South Leschi Marina include providing accessibility to boaters with disabilities and offering an additional 53 boat tie-ups for transient mooring and guest boaters for up to 72 hours.
"South Leschi Transient Moorage will be the only public transient moorage along the 20 miles of Seattle shoreline on Lake Washington and will fill a need that exists," said Levengood.
Improvements Planned at South Leschi Marina
Adding transient moorage and guest boating tie-ups for 53 additional boats will provide access to the Leschi community and local parks, and the ability to access the City of Seattle

Creating accessible pathways from the parking lot to the ADA-compliant gangways and new floating docks

Removing an ineffective breakwater and contaminated creosote timbers, replacing them with a wave attenuator to improve the existing marina's protection

Improving the pump-out amenities for boaters
These improvements will bring positive ecological benefits and benefit the local economy.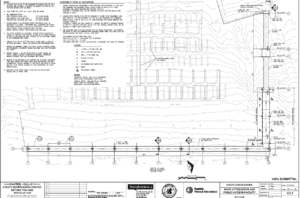 Redevelopment of Stan Sayres Boat Launch
The second accessibility project they'll be discussing is the redevelopment of the Stan Sayres Memorial Park Boat Launch. This project will provide safer and more accessible access at the launch site by replacing the aged concrete boat ramps, extending and improving existing fixed piers that are not functional to boaters, and adding new gangways and floating dock sections to extend the launch area.
Stan S. Sayres Memorial Park, located on Lake Washington, is a popular public boat ramp on the second-largest lake in Washington State. The launch site is referred to as "Sayres Pits" because of its association with Seattle's annual Seafair Hydroplane Races. The races are the city's largest draw to the lake and have a significant impact on Seattle's economy. In addition to the Seafair races, the launch site was used by nearly 4,000 motorized boats last year, which necessitates its urgent attention.
The replacement of, and improvements to, the boat launch ramp will provide greatly-needed queuing space and make the boat launch more accessible for public boating. Two of the existing 4 launch sites are currently in disrepair and closed down at the very popular and busy launch site. "These improvements will serve everyone throughout the city due to its location. The ability to provide equitable access to serve everyone, especially those who live nearby or wish to trailer their boats and put them in and out the same day, and offer improved and safer access to all boaters, is our goal," said Hecht. The boat ramps are primarily designed for motorized boats; however, it's a popular launch site for non-motorized vessels such as kayaks and canoes. As they renovate, they'll be removing old creosote-contaminated materials, which will offer an ecological benefit to the fish and wildlife in and around the lake. The proposal was subject to review by local, state, and federal regulatory agencies and tribal authorities. Grant funds were used to supplement part of the project's costs. This is a complex project with many involved stakeholders.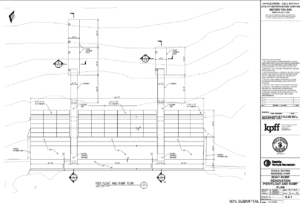 Non-Motorized Boating Access Topics
The latest data from the Outdoor Foundation specific to kayaking, canoeing, and stand-up paddle boarding found a record number of 37.9 million Americans engaged in paddle sports during 2020, with 2.5 million new paddlers enjoying American waterways.
The growth in kayaking, kayak fishing, and other paddlesports, has paddlers seeking launch sites to access the water, but too many access sites exclude paddlers with disabilities and mobility limitations. BoardSafe Docks has designed a launch system to allow users to enter and exit the water safely and easily. Through partnerships with adaptive paddling groups, government agencies, communities, park systems, and recreation stakeholders, we manufacture an Adaptive Kayak Launch that's inclusive and accessible for all.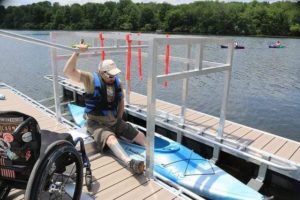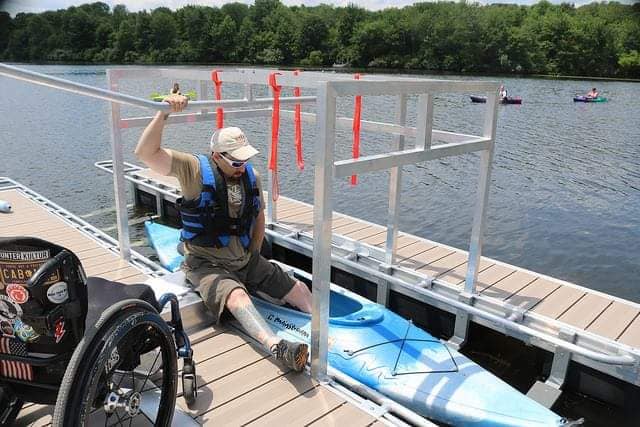 Tom Warchol of BoardSafe Docks said, "Attendees will learn how accessible launch systems add value to communities by offering close-to-home recreation and connecting paddlers to the outdoors. Accessible and adaptive access products for fishing and paddling enhance economic growth in terms of jobs and revenue, promote tourism, support community equity plans, and improve quality of life by offering therapeutic, social, inclusive, and community connections to all users."
Those attending the symposium can expect to learn about planning, permitting, engineering, manufacturing, ecological impact, economic impact, and grant funding for boating access projects like these and others. We hope you'll consider joining us for some education—and fun!
Information about the symposium is available here: Welcome to Washington – SOBA 2023.
Register here: SOBA Education & Training Symposium, and BoardSafe's team will be there to greet you in Tacoma!