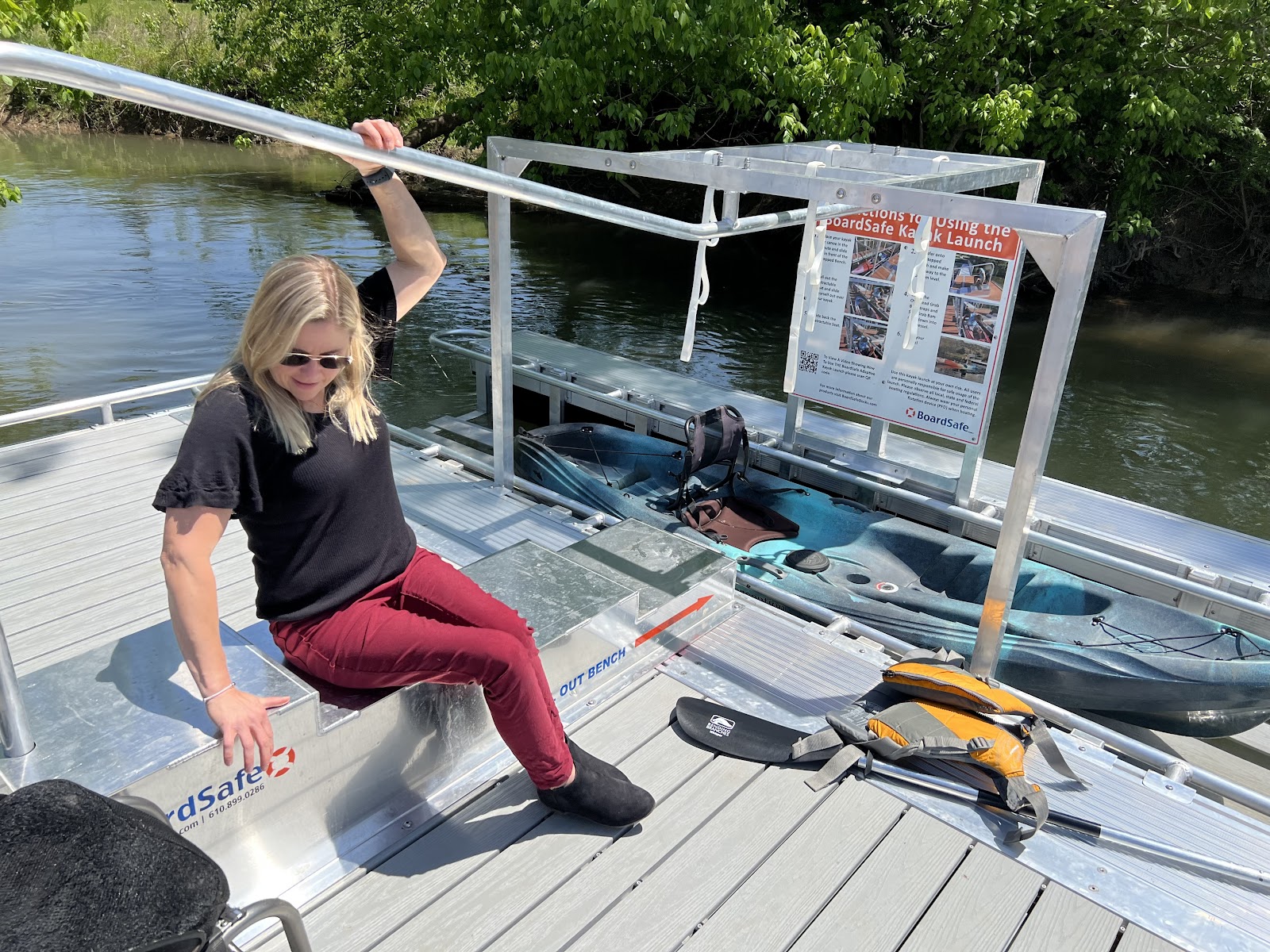 The 2023 SOBA Symposium is less than three weeks away, and the growing need for non-motorized paddle access is on its agenda.
With paddlesports on the rise, recreation stakeholders share responsibility for shaping our country's water access spaces, ensuring their accessibility, and improving the user experience for all. Tom Warchol, from BoardSafe Docks, will be speaking about adaptive water access products and the value they bring to the communities.
Intentionally investing in adaptive water access products enhances economic growth in terms of jobs and revenue, promotes tourism, supports community equity plans, and improves the quality of life for all paddlers.
When you step into a kayak, push off into a canal or a river, and take those first few paddle strokes, nature surrounds you at every level. It's easy to understand why people are getting hooked on paddle sports.
Paddling and exploring the water bring people and nature together for a blend of relaxation and fun. There are so many reasons propelling around the water is an attractive diversion from today's fast-paced world. It brings families and friends together, connects people to nature, and most importantly, it promotes exercise, health, and wellness. Paddling is an activity that almost everyone can participate in—young and old, novice and experienced, and people with mobility limitations.
Kayaking has also become increasingly popular for paddlers with more serious physical disabilities, like amputees and those with paralysis. It offers rehabilitation, exercise, and socialization, and is proven to improve one's mind, body, and spirit. Most importantly, kayaking gives adaptive paddlers an opportunity to be out on the water like everyone else. They describe the freedom of leaving their wheelchairs and transitioning into a kayak as "liberating." This only occurs when kayak launches and water access points are designed to provide accessibility to all.
The popularity of paddlesports like kayaking is on the rise
According to a report published by the Statista Research Department, nearly 18.6 million Americans went kayaking at least once in 2021, demonstrating an increase in the popularity of paddlesports. From 2010–2021, kayaking participation in the United States grew by 87.3 percent. Kayaking, canoeing, and all paddlesports are truly inclusive recreational activities when launch sites include adaptive features like an ADA gangway, kayak chute, boarding bench, hand straps, and grab bars.
How do we continue to make kayaking appealing and accessible for older adults, and ensure that those with mobility limitations or physical disabilities are included?
To attract paddlers to return to the water and build legacies for people to use and enjoy for many years to come, designers, architects, and engineers must include features that get paddlers in and out of the water safely and remove barriers to participation.
The most significant difficulty reported by almost all paddlers is getting in and out of their vessels. Upon entry, kayaks and canoes can tip, shift, or roll over. Adaptive features can ensure safe access in and out of the water. It's encouraging to see leaders and planners striving to create a more inclusive society. They understand the importance of inclusive outdoor recreation. As recreation stakeholders, we all share responsibility for shaping the future of our country's outdoor spaces and inclusive lifestyle and improving the quality of life for all. According to the World Health Organization (WHO) fact sheet on Disability, an estimated 1.3 billion people experience significant disabilities. This represents 16% of the world's population, or 1 in 6 people.
According to the CDC Disability Impacts All of Us Infographic, 11.1 percent of U.S. adults have a mobility disability with serious difficulty walking or climbing stairs.
The value of an accessible and adaptive kayak launch
An accessible kayak launch with adaptive features can benefit a significant portion of the population, including people with mobility impairments, older adults, and people with temporary injuries or permanent conditions.
Ask any adaptive kayaker about their feelings of enjoyment, liberation, and empowerment after they complete a paddle. Many will tell you they cannot wait to get back out in the water!
Kayaking promotes healthy living, connects friends and families with each other and with nature, and encourages paddlers to be good stewards in caring for our natural resources.
People attending the 2023 States Organization for Boating Access in Tacoma, Washington, on August 28–31, can expect to learn about planning, permitting, engineering, manufacturing, ecological impact, economic impact, and grant funding for motorized and non-motorized boating access projects like these and others.
Information about the symposium is available here: Welcome to Washington – SOBA 2023.
Register here: SOBA Education & Training Symposium.