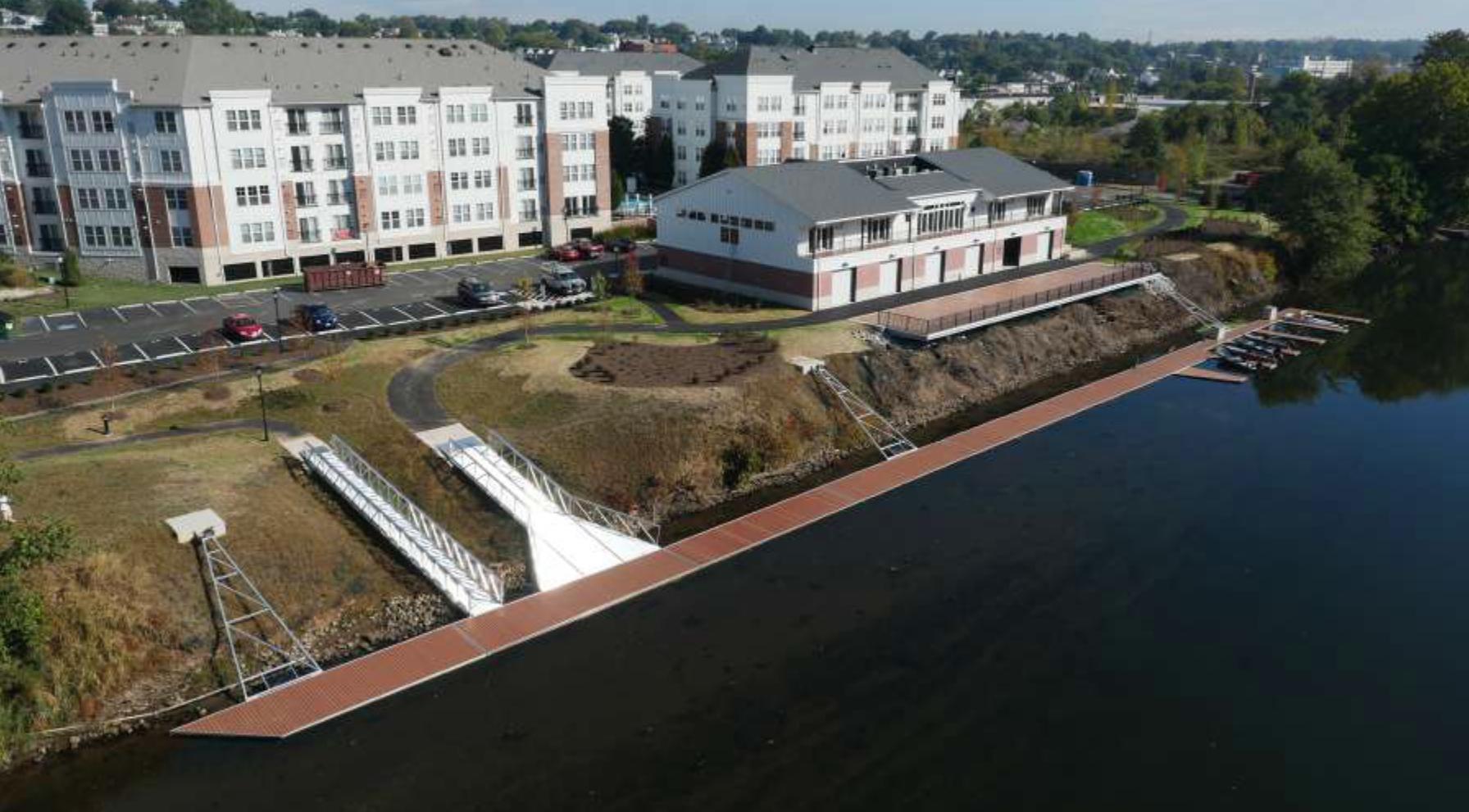 Since 2009, BoardSafe Docks has designed, manufactured, and installed high-quality floating docks, aluminum gangways, pedestrian bridges, adaptive kayak launches, and other marine access products. 
Their projects cover a variety of locations including urban projects found in Austin, Dallas, Houston, Philadelphia, Baltimore, Jacksonville, Chicago, Manhattan, and Boston Harbor. They have also undertaken numerous rural projects on lakes, rivers, streams, and coastal environments. Regardless of the setting, BoardSafe's innovative process to understand clients' needs and configure their standardized products into a custom solution for each client is a winning formula.
Please watch the following video that highlights how BoardSafe Docks exceeds the expectations of its diverse clientele:
BoardSafe's experience in construction and manufacturing gives them unparalleled expertise and innovative solutions to address the dynamic conditions of tides, currents, and other water fluctuations ranging from severe flooding to drought conditions. This has made BoardSafe the trusted expert for park directors, civil engineers, landscape architects, and other professionals who desire only the best-engineered and highest-quality aluminum floating docks and launch systems for their rowing centers, marinas, and water access points.
BoardSafe is the trusted expert for Division I rowing programs, regatta centers, and iconic clubs like those along Boathouse Row in Philadelphia.
In fact, BoardSafe's desire to maximize each user's ability led to the creation of their adaptive kayak launch products and accessories. They also work with state and local park systems, municipalities, and community groups interested in universal access to their waterfront. BoardSafe also works for numerous smaller venues and community groups.
In 2012, a group of adaptive paddlers partnered with BoardSafe to make a lake accessible for adaptive paddlers. From this collaboration, BoardSafe created numerous adaptive product innovations to empower paddlers to transition safely and easily in and out of their vessels. 
Since then, BoardSafe continues to champion adaptive accessibility for waterfronts across the USA. This commitment to education and advocacy has made BoardSafe a leading voice in aquatic recreation accessibility, as well as the manufacturing source for the best-performing and highest-quality launch systems available. With BoardSafe's expertise in engineering and manufacturing, they were able to expand into aluminum pedestrian bridges to meet growing customer demand. 
BoardSafe's recipe for success is simple—it is all about their process. First, they assess their clients' individual objectives and evaluate the site conditions for the desired use. This is where BoardSafe Docks' experience plays a vital role in evaluating the unique physical conditions located at each site. Second, BoardSafe proposes design and engineering solutions to address the requirements of each site and ultimately achieve each client's project goals. And finally, systematic processes during product manufacturing ensure quality, long-term durability, and performance. BoardSafe's standardized products are customized into unique configurations to meet and exceed performance expectations.
Simply put, BoardSafe products are designed to meet the requirements of civil engineers, structural engineers, architects, and landscape architects, as well as the wishes of competitive rowers and adaptive paddlers.
BSD understands what investing in this type of recreation means for communities and how they can empower individuals. If you share this vision, call us to discuss your project.