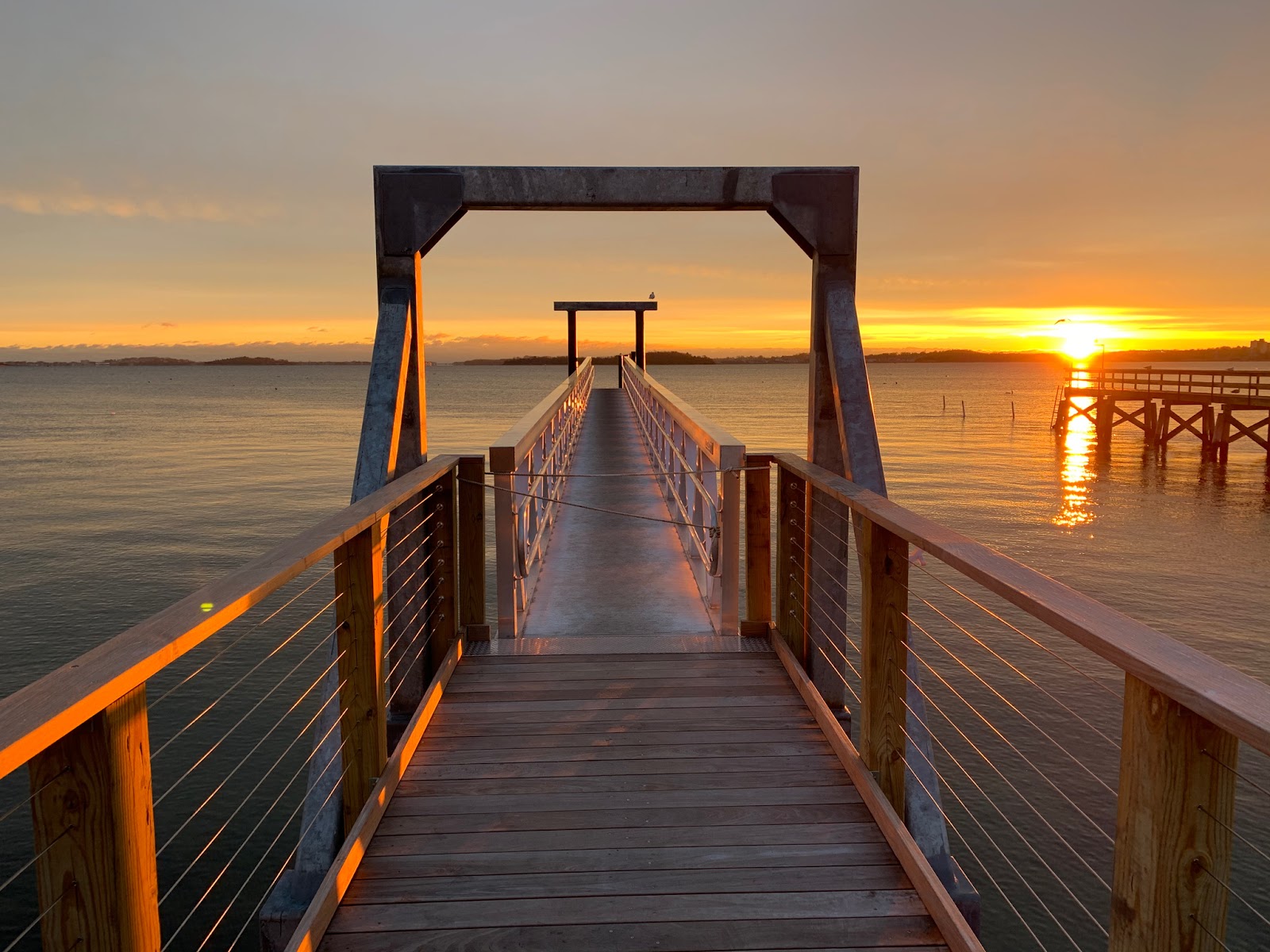 Rails to trails is a growing concept spreading across the country. Pedestrian bridges add value to trails by connecting people to nature and the beautiful outdoors, and by connecting neighboring communities and rail systems to each other.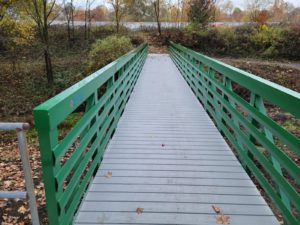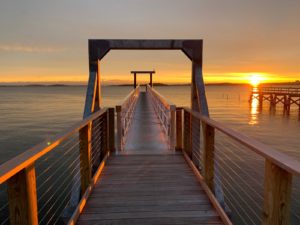 Footbridges have become integral to our country's trail systems. Whether crossing over rivers and streams, railways or roadways, footbridges provide connections between neighboring trail segments. Bridges can be a challenging element to trail design, but at the same time, they offer some of the most striking features to these systems, especially when they offer impressive views or provide an architectural or aesthetic interest to the trail.
BoardSafe Docks designs, engineers, and manufactures marine-grade aluminum pedestrian bridges built to custom specifications in length, width, and design.
Benefits of using marine-grade aluminum in pedestrian bridges
The corrosive nature of water and saltwater dictates the use of special materials for structures near, over, or in the water. Constant exposure to water and moisture warrants a marine-grade application making aluminum-welded pedestrian bridges one of the best options available.
Aluminum develops a higher level of corrosion resistance and strength when alloyed with other metals to qualify it as marine-grade. This type of commercial aluminum can tolerate constant contact with water and will not corrode in saltwater.
Wood rots and steel will rust, making marine-grade aluminum one of the best choices for use near high-moisture environments. Marine-grade aluminum offers high strength-to-weight ratios, superior corrosion resistance, and good formability and weldability. Aluminum footbridges will remain rust-free whether they are unpainted or powder coated. These bridges are a strong, durable, eco-friendly, and cost-effective choice, allowing trail links to offer their users healthy outdoor recreation, a safe place for fun, and connections to neighboring communities for many years to come.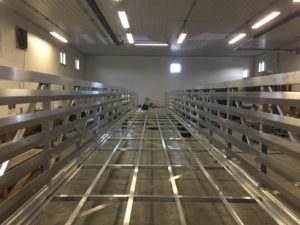 BoardSafe is the trusted industry leader and educational advocate for accessible marine products. BoardSafe manufactures commercial aluminum pedestrian bridges using the highest-quality materials, including marine-grade 6160 aluminum and a heavy-duty proprietary extruded aluminum frame.
For decking, clients may choose non-skid aluminum deck boards, fiberglass grating, or composite deck boards connected with hidden TimberStrong fasteners. BoardSafe's pedestrian bridges and walkways are designed for trail systems, lakes, marshlands, parks, and rivers, and offer expert solutions for accessibility along or near any waterway.
Click on the links below for content, pictures, and videos of additional pedestrian bridge projects designed, engineered, and manufactured by BoardSafe Docks.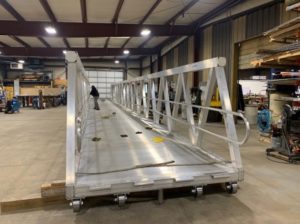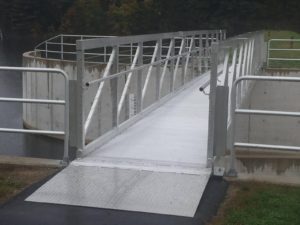 Bridges offer unique design elements
Typically, we think of pedestrian bridges as a means of crossing over or accessing a previously inaccessible location. Pedestrian bridges provide physical access and have the potential to enhance the immediate community, bring communities together, offer an attractive outdoor element, and encourage the exploration of nature.
Footbridges, trail bridges, parks & recreation bridges, and landscape bridges, are typically designed for short bridge spans used for pedestrian foot traffic only. They serve remote and hard-to-reach places and are the preferred and safer option for walkers, bicyclists, and hikers. Pedestrian bridges can add design elements to enhance the outdoor scenery and will add value to any greenway project. Their design is often aesthetically pleasing and their views encourage connections to nature and the outdoors.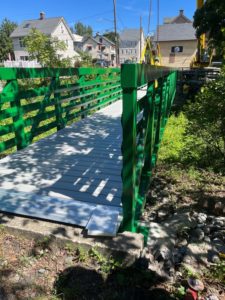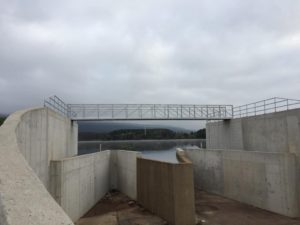 The importance of increased accessibility
Pedestrian bridges offer a great way to access places that were not previously accessible by foot, car, or bicycle. They provide access to, a way around, or connection to nature and something worth seeing. The differences a footbridge can make are
increasing the connections to and enlarging the trails for hiking, biking, horseback riding, and kayaking.

ensuring people with disabilities have access to these locations. 

adding convenience and accessibility to parks, playgrounds, picnic areas, golf courses, and other outdoor recreation attractions.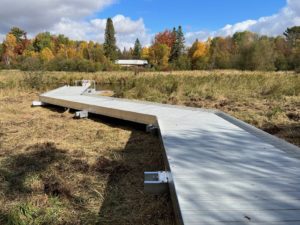 Why aluminum?
BoardSafe's commercial, marine-grade pedestrian bridges and piers can be built to any design specification. Aluminum is at least half as strong as steel and only 1/3 the weight, yet aluminum bridges handle heavy loads exceptionally well. BoardSafe's pedestrian bridges, fixed piers, gangways, and other aluminum access products, are structurally sound, non-polluting, virtually maintenance-free, and infinitely recyclable, making aluminum an environmentally-friendly choice.
BoardSafe's fully welded, marine-grade aluminum fixed piers, pedestrian bridges, and walkways, feature non-skid aluminum decking, flow-through fiberglass grating, and environmentally-friendly composite decking. Naturally lightweight and long-lasting aluminum is the ideal structural material for any pedestrian bridge.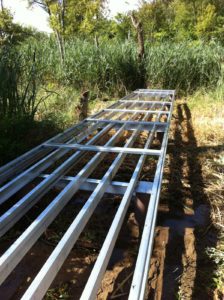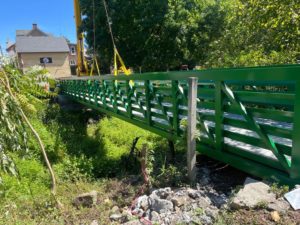 When your pedestrian bridge project requires structural integrity, non-polluting materials, corrosion resistance, strength, and safety, explore your options with BoardSafe's aluminum-welded pedestrian bridges, gangways, ramps, raised walkways, and other aluminum access products.
BoardSafe Docks is a leading national manufacturer of high-quality aluminum-welded accessible products. Whatever type of access your project may need, BoardSafe Docks provides turn-key service, from product design and inception through delivery.
BoardSafe's sales team is available for questions and consultation and will assist you with finding your optimal waterfront solution. You can learn more about BoardSafe Dock's projects through our website at BoardSafeDocks.com or by calling 610-899-0286.