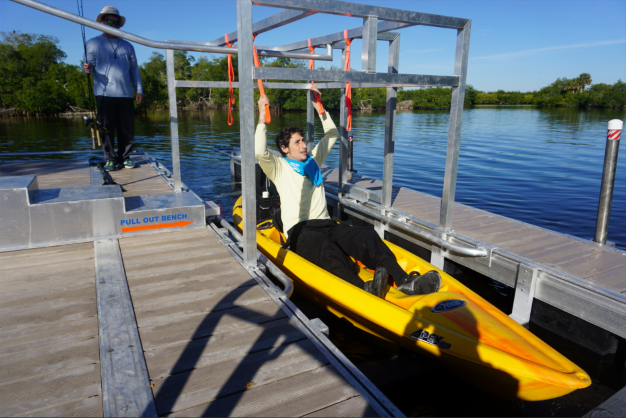 Local nonprofit, state, and federal grants are proliferating to increase outdoor accessibility with adaptive kayak launches and other ADA recreational products.
As many advocates and community groups seek to expand outdoor recreation opportunities and water access for those living with disabilities, or who have mobility challenges, funding and initiatives are becoming available to help secure investments in accessibility. If you are seeking to make your park, lake, river, stream, or other marina location ADA accessible with an adaptive kayak launch or fishing pier, then you may benefit from the following list.
Investing in accessibility can be expensive, but it is worth the time and effort. To help raise money more quickly or help decrease the financial burden on community groups, BoardSafe Docks has created a list of potential grant funding organizations to offset the cost of outdoor accessibility products like an adaptive kayak launch.
Please review the list of organizations and contact them directly to see if your project qualifies. If you know of an organization that could be added to our list, please contact us to submit the information. Together, we can expand the world of outdoor recreation for all abilities!
Grants Available for Kayak Launch Programs