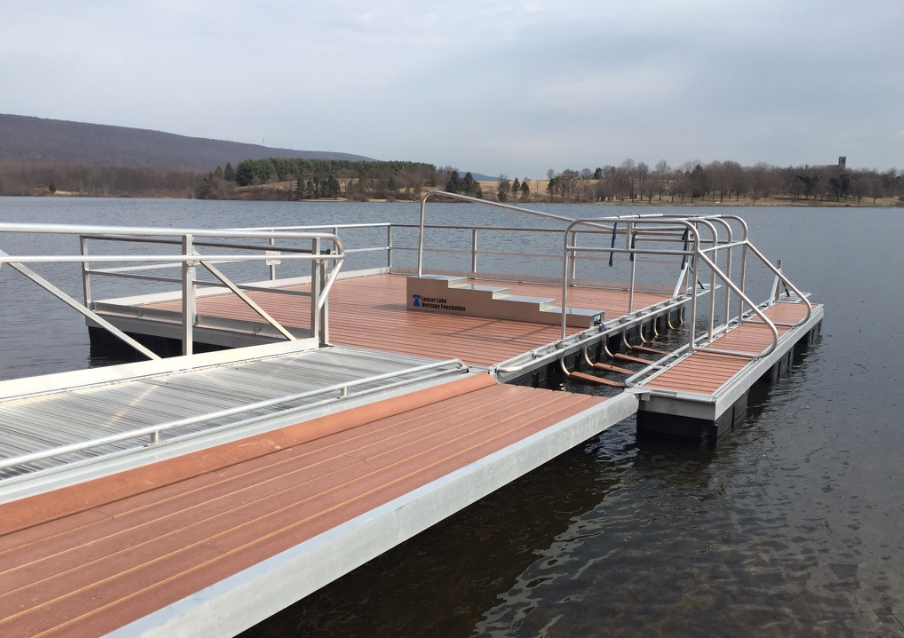 Anyone who has spent time on the water—be it lake, river, bay, or ocean—knows that the water level is never really "smooth as glass." Of course, when unusual occurrences occur, such as storms and strong wakes from other boats, docks can be in danger of severe damage. It only makes sense that a floating dock that moves with the fluctuations is the safest solution.
BoardSafe floating docks and launches have proven themselves through downstream currents, as well as the rise and fall of rivers due to droughts, flooding, and other common fluctuations, and have even survived hurricane forces.
BoardSafe has engineered their floating docks in such a way that their basic design adapts to tidal basins, marshes, and harbors. The systems are built with multiple hinge points at the bulkhead and other stability mechanisms.
BoardSafe will evaluate the use of your docks, foot traffic, marina traffic, and the ability of the floating dock to meet your requirements. BoardSafe will run proprietary calculations based on dock size, usage, and water environment, to determine buoyancy requirements to maximize the stability of the dock, including the size, number, and placement of flotation components.
Here are some links that showcase the installation and use of BoardSafe floating docks and launches in bays, marshes, and harbors: