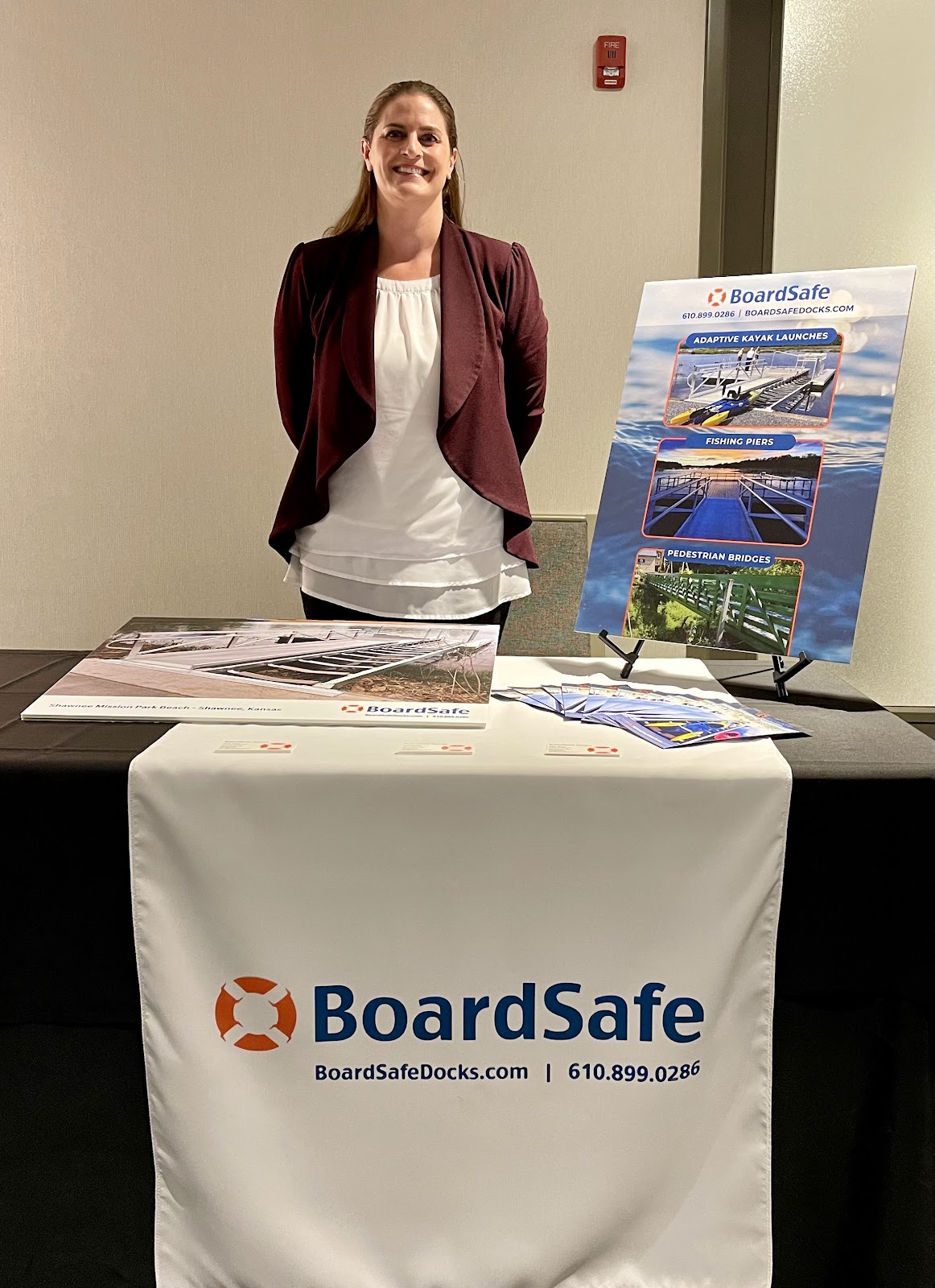 /

Accessible Kayak Launch, Accessories, Adaptive Fishing Pier, Adaptive Launch, Adaptive Products, Click-a-Launch, Combination Launch/Fishing Pier, Floating Docks, Gangways, Kayak Launch, Paddleboard, Pedestrian Bridges, Products, Rivers, Rowing Docks, Storage
BoardSafe Docks is in Madison, Indiana today, 10/26, at the Ohio River Way Summit. The Summit is happening directly on the river at the Fairfield Inn & Suites by Marriott, 108 St. Michaels Avenue, Madison, IN 47250.
We're proud to be one of the sponsors of the Ohio River Way Summit where we'll be joining a diverse coalition of communities and organizations to discuss how river communities can grow around outdoor recreation. 
Stop by our table today and say hello to Kelly Beals from BoardSafe Docks. Kelly will be able to share the benefits to paddlers, along with economic and ecological benefits to communities who invest in a BoardSafe Adaptive Kayak Launch and our other water access products.
BoardSafe Docks recognizes outdoor recreation has not always been inclusive. Our team is committed to offering a wide range of water accessibility products. We understand our products' impact on communities and have witnessed how our accessibility products improve lifestyles for the adaptive and recreation-loving communities they serve. Come see us and learn how we can be part of your water access solution!
You can register for the summit here: https://www.ohioriverway.org/orw-summit
BoardSafe Docks looks forward to meeting you today in Madison!