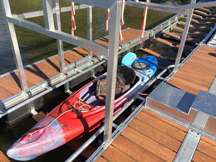 Step 1 Place your kayak or canoe in the chute and slide it in front of the Stepped Bench.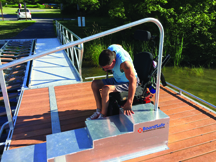 Step 2 Transfer onto the Steppe and make your way to the bottom-level Bench.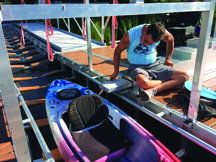 Step 3 Pull out the Retractable Seat and slide yourself out over your kayak or other vessel.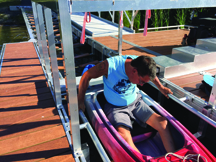 Step 4 Using the Overhead Grab Bar, Straps, and Side Grab Bars, drop down into your vessel.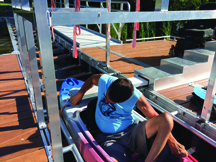 Step 5 Slide back the Retractable Seat.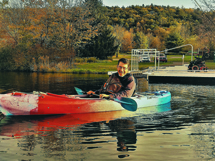 Step 6 Enjoy your paddle!